Descripción del Proyecto
Magna Inmobiliaria / abogados / Agencia de Arquitectos Marbella
WordPress Real estate / WordPress Plugin for ReSales online
Magna Dream Homes Marbella ofrece ventas de propiedades totalmente administradas, / Servicios de Abogados / Diseños de Arquitectos en el corazón de Marbella. Requerían un nuevo sitio web profesional y simplista que ayudara a mostrar sus servicios y permitiría a los clientes potenciales encontrar sus datos de contacto.
El objetivo principal del sitio es permitir que los visitantes encuentren rápidamente información sobre los servicios de su propiedad y un fácil acceso a sus nuevas promociones de desarrollo y, lo más importante, obtener su información de contacto. Por lo tanto, el sitio web debía ser profesional y fácil de usar, mostrando solo la información más importante. Solo se utilizó una pequeña selección de imágenes en lapágina web de Magna Dream Homes.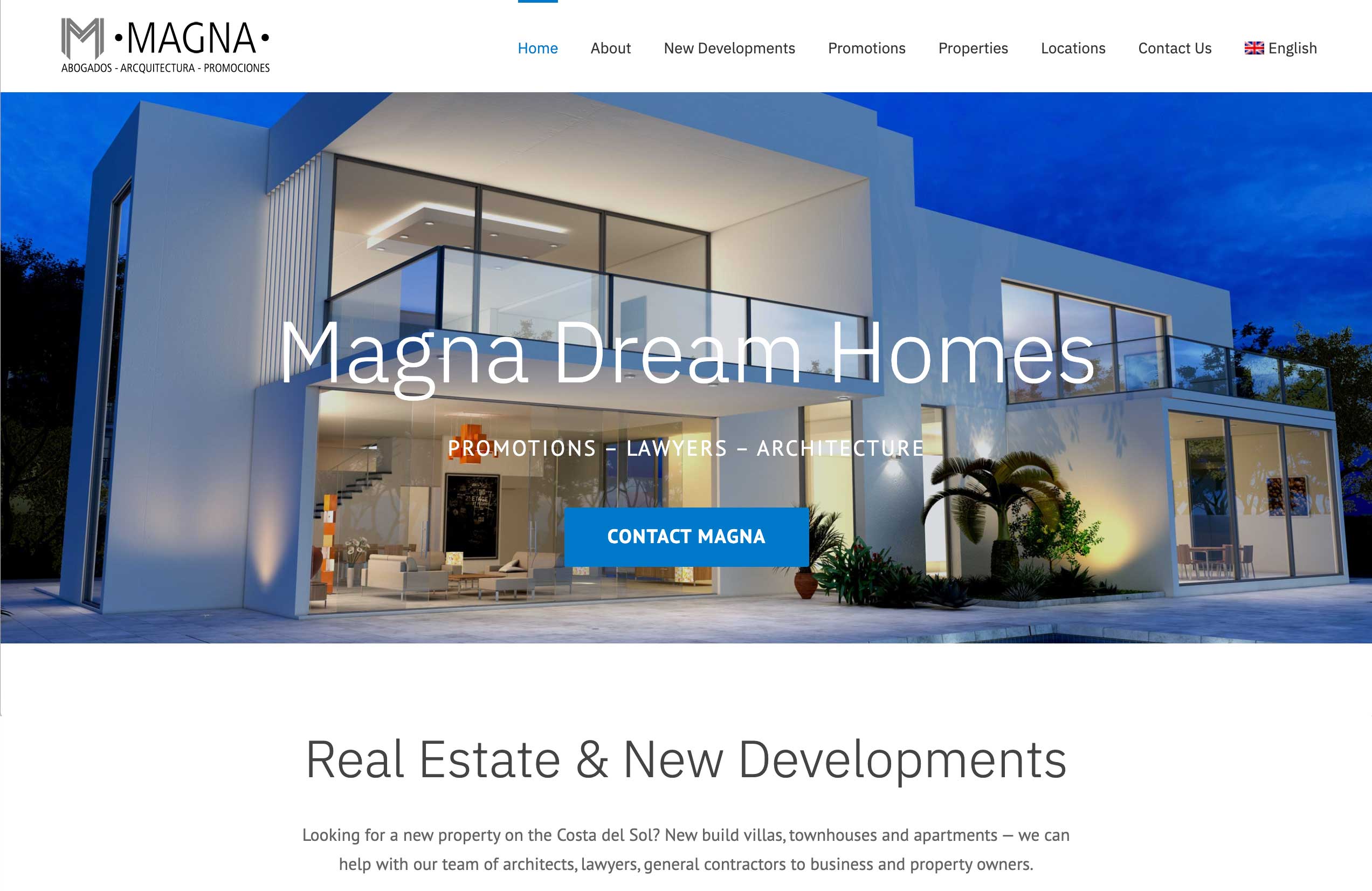 El diseño de la página web debían tener coherencia en todo momento, para usar como una marca en línea / nueva apariencia. Disenoideas Marbella creó un logotipo para la marca y diseños creativos para ajustarse al 100% a pantalla completa con un mínimo de color, imágenes de pantalla completa y colores llamativos.
Custom WordPress Design

Minimal design Company Branding.
Resales Online New Developments
WordPress Resales Online Plugin
Mobile friendly designs
Custom images to highlight business
Social media and SEO friendly
Diseño web y diseño: diseños fluidos nítidos, limpios y de ancho completo. Los clientes pueden controlar todos los aspectos del sitio web, totalmente optimizado para los motores de búsqueda de Google y todas las opciones de intercambio social. Prioridad en el diseño de las páginas manteniendo el efecto mínimo del espacio y la tipografía en negrita.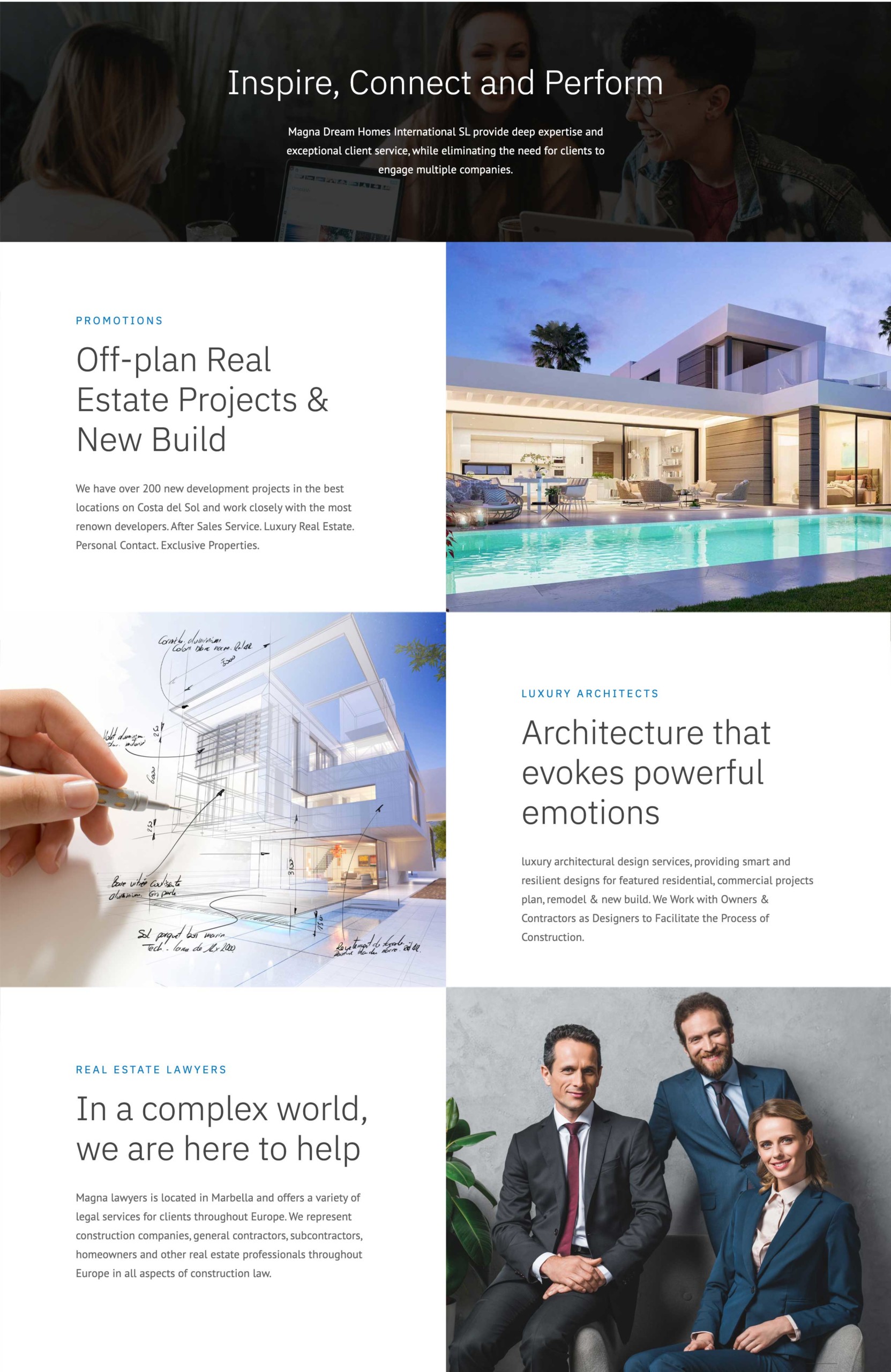 Website offers all featured ReSales Online properties delivered with search directly onto the website. Responsive website design, images in HD,  The front page design also incorporated ReSales Online live feeds to allow users to access all properties.