Descripción del Proyecto
New Developments Costa del Sol
WordPress Multilingual Real Estate Website
New Developments costa del sol are a new real estate company dealing with all new Development projects based on the Costa del Sol. With over 35 years experience in the real estate industry worldwide, New Developments Costa de Sol have the knowledge and know how to help clients in all forms of the property purchase stages.
Seppo J Valikangas, has over 30 years experience from international real estate industry and in dealing with people from every corner of the world. Igor Ponomarev, has great strengths through leadership, hard work and eye for real estate! and Peter Hutchinson, who has started to study the Spanish Real Estate industry and has made significant investments in this field since 2013.  New Developments Costa del Sol asked Disenoideas to design and develop their new start up business dealing in new developments in Marbella, The site was designed alongside their real estate team, who were looking for a new mobile friendly design with fullscreen images that gave their new company a strong online presence.
The website design and page layouts were to have consistency throughout, to use as an online branding for the companies new look. Disenoideas created a new logo design that will used for the branding of New Developments Costa del Sol.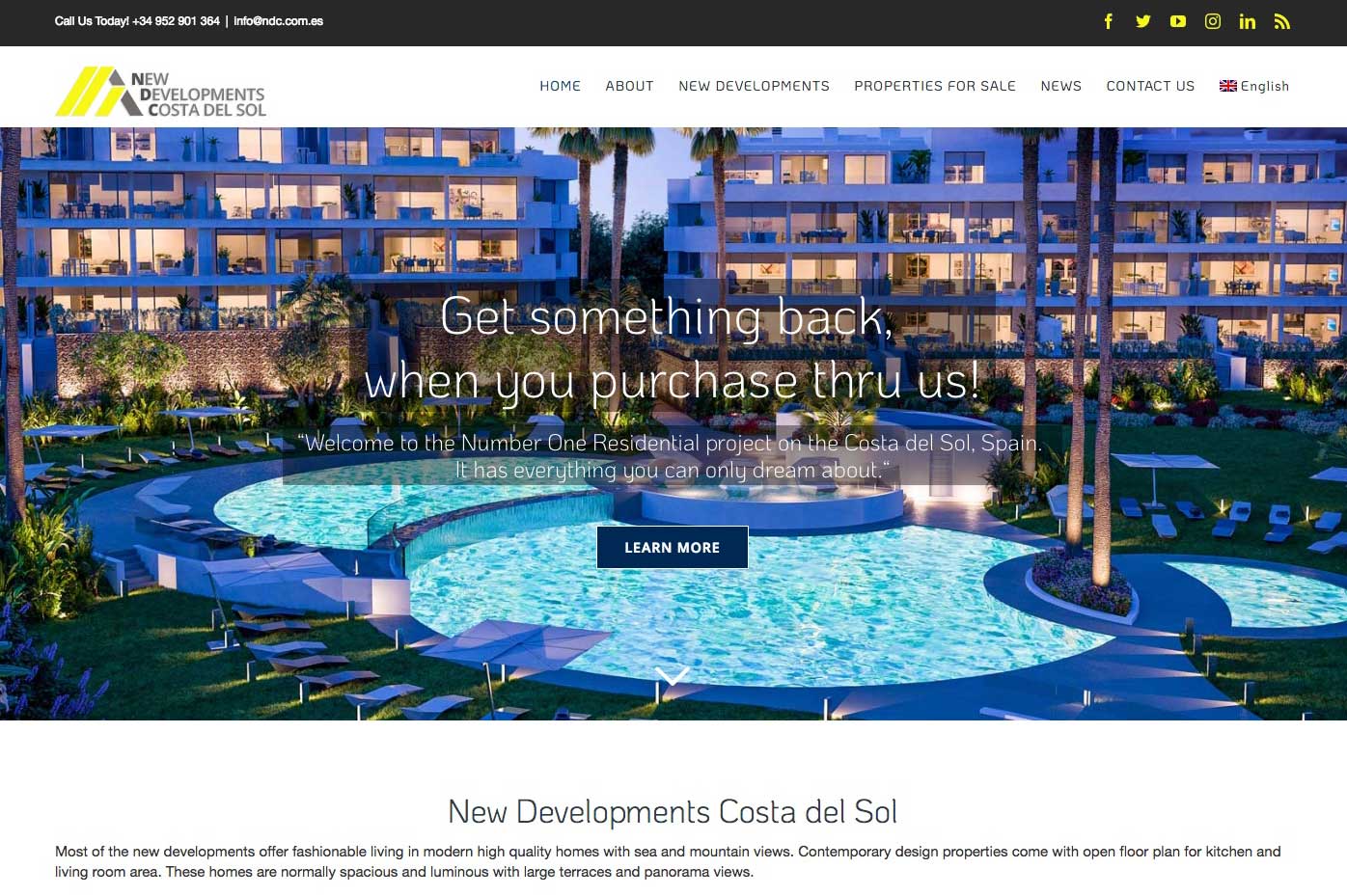 Custom Multilingual website Design

Minimal design details Company Branding.
New Company Logo Design.
Plugin installed to feed new developments
Mobile friendly designs
Custom images to highlight business
Multilingual website with WPML
Web design and Layout: crisp, clean, and full width fluid layouts. The clients can control all aspects of the website, and having multiple languages that are easy to control and are Google optimised for each language. Priority on the home page to provide general information about New Developments Costa del Sol, Marbella and show the latest new developments along the Costa del Sol. General information about all real estate agents and directors.
Dedicated pages designed to show information on selected New developments.