The Launch of WordPress 5 – Dec 2018
Get ready for the biggest change to the most powerful CMS System online.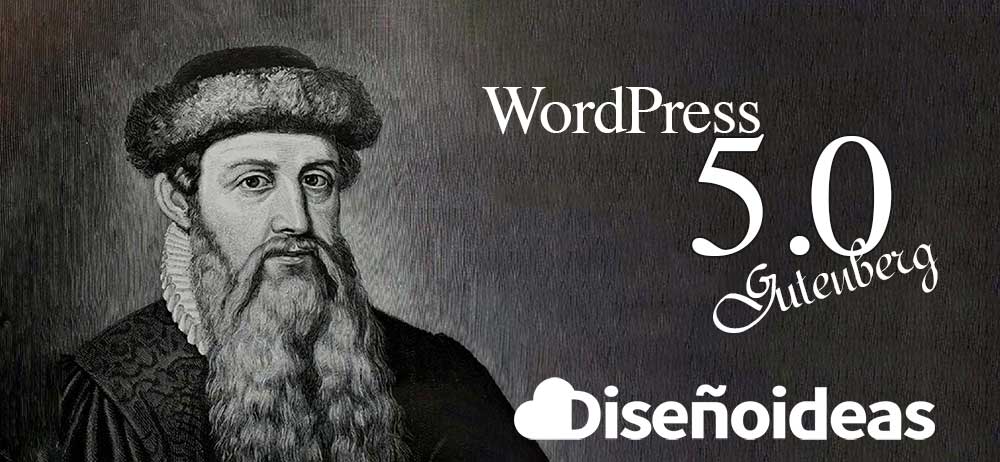 For WordPress users everywhere — WordPress version 5.0 will be released, and with it, Gutenberg block editor. The new editor, code-named Gutenberg, is a substantial leap forward in functionality. It uses a new block-based system for editing which allows you to embed a wide range of content in your posts and pages, and gives you a lot of flexibility in laying out those blocks on the page.
The editing experience is intended to give users a better visual representation of what their post or page will look like when they hit publish."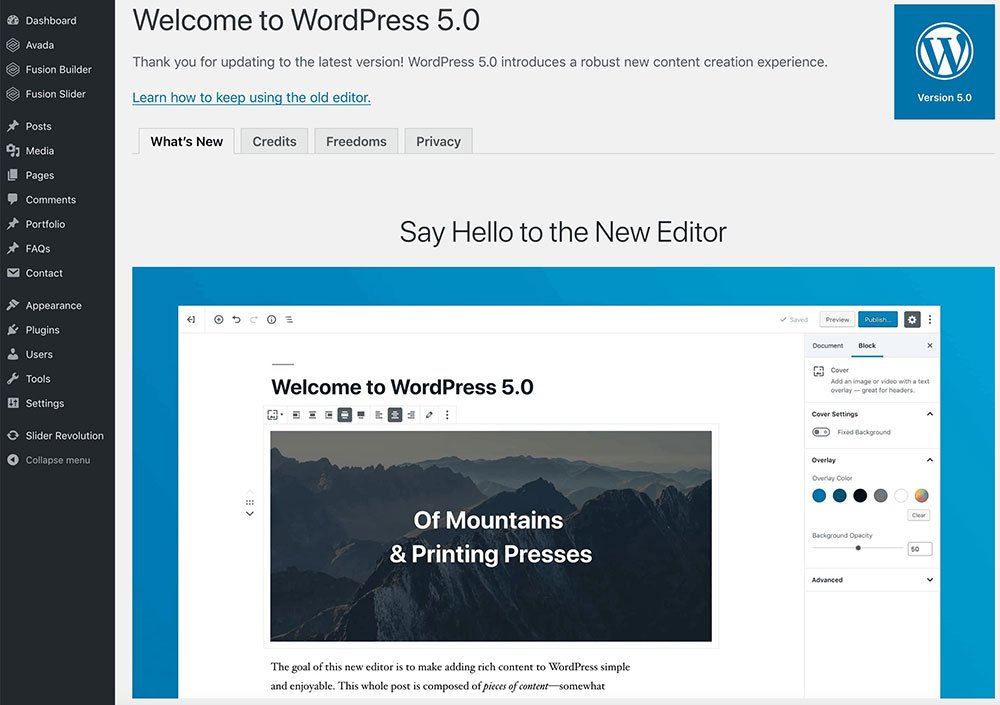 As for theme compatibility and plugins, here is a small bit of help from Avada and its to give help with the version you are currently running. If you are already running Avada 5.7.2 (latest available version is: 5.7.2) you are all set and good to go. Otherwise Avada recommend updating Avada to the latest version. We have been assured by the Avada team, that if you have all your site versions updated to the latest versions, both, Avada and the Fusion Builder, will be unaffected and this includes the front-end of your site, Great news for the users of Avada.
The New Gutenburg Block Editor is now the DEFAULT editor for posts & pages, If You're Not Ready, You Can Keep the Classic Editor..
Thankfully, there's a plugin by the WordPress core team which allows you to do just that.
Let's take a look at how to easily disable Gutenberg and keep using the classic WordPress editor.
The Classic Editor plugin which is developed and maintained by the core WordPress contributors will also be available tomorrow. You need to install and activate the Classic Editor plugin.
The plugin works out of the box, and it will disable the Gutenberg editor upon activation. Here you can find the new Classic WordPress editor Plugin
This plugin also gives you an option to keep both Gutenberg and the Classic editor at the same time. You can configure this in the plugin's settings.
Simply go to the Settings » in your WordPress admin area. You will see the option to do this under "Classic editor settings".
You will now be able to see a new link under the Posts menu to create new posts using the classic editor.
#design #webdesign #wordpress #userexperience