Project Description
Noninfluencer Social Media Marketing Agency Marbella
WordPress Minimal Design
Noninfluencer Social Media Marketing Agency based in Marbella is the brainchild start up of Rauni Tillisoo. Her companies base is a creative marketing agency who creates stories for brands. Rauni´s experience background comes from real estate brokerage companies, real estate investments and branding various real estate development projects. Global network in real estate, IT, financial & governmental sectors. Recent years located in Marbella – involved in food and beverage sector start ups : concept, branding, marketing strategy, all channels set up to operations
Disenoideas has collaborated with Rauni on several projects and she eventually asked us to create and develop her new website for her Marketing company, Noninfluencer. She had brought her design created in PDF for us to develop into a fully functional website. The overall project consisted of creating a very minimal website design, that broke a few rules, but offered image over function.
The website design and page layouts were to have consistency throughout, to use as an online branding / new look. Disenoideas used her logo and creative designs to fit 100% full screen with minimal color, fullscreen images and bold colors.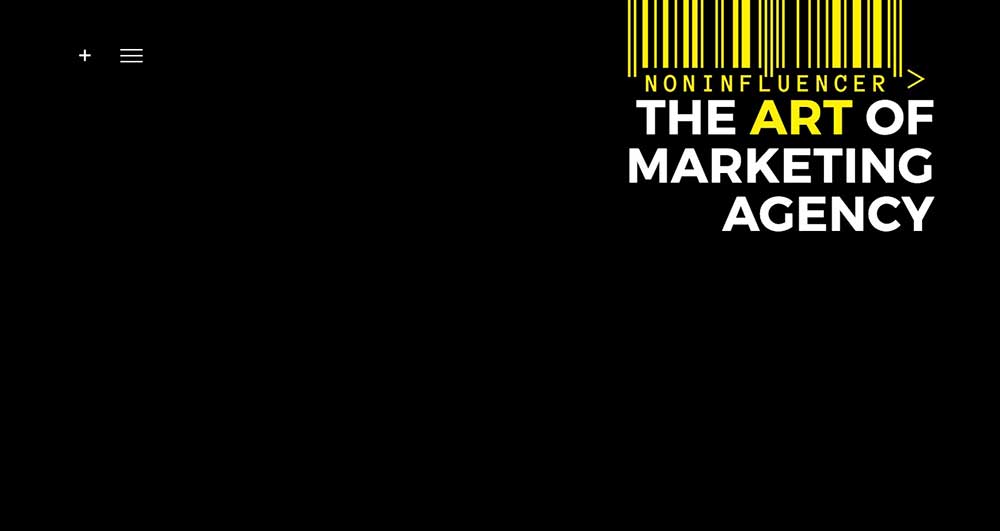 Custom WordPress Design

Minimal design Company Branding.
Plugin installed to feed new Instagram
Mobile friendly designs
Custom images to highlight business
Social media and SEO friendly
Web design and Layout: crisp, clean, and full width fluid layouts. The clients can control all aspects of the website, full optimised for Google search engines and all social sharing options. Priority on the design of the pages keeping to the minimal effect of space and bold typography.