Project Description
WordPress Website Design New Foods Fruit
WordPress Custom Design
Custom WordPress website design – One page design for a new exotic fruit supplier https://newfoodsfruit.com
New foods is a specialist in importing Exotics Fruits from all over the world. New Food stands for high quality products.
New foods gives you the best of two continents with an International staff speaking over 6 lang all together . We build relationships between growers and suppliers.
They asked us to create a design that was all in one page with a mobile layout that works across all devices. The clean color scheme and professional style was developed to showcase their specific style and detail the main food source that are imported.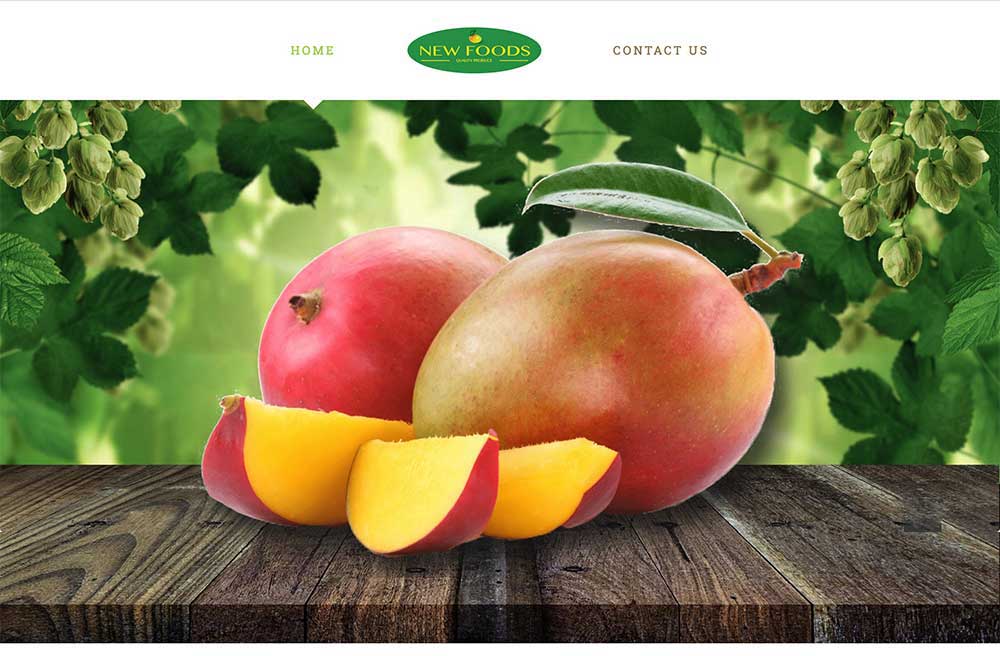 Custom web Design

Minimal design details Company Branding.
New Online Logo Design.
Information on imported products
Custom images to highlight business
Web design and Layout: Fresh, clean, and full width fluid layouts. The clients can control all aspects of the website, and having the option to have multiple languages that are easy to control with WPML and are Google optimised for each language. Priority on the home page to provide general information about New Foods Fruit and show the company importation products. Contact information, including a phone number, contact form and physical location..