Project Description
Sholeh Abghari Art Gallery Marbella WordPress Website
Sholeh Abghari asked us to design their new WordPress website for their new gallery opened in Marbella. Sholeh Abghari's website showcases art work and contemporary artists from around the world.
The website brief was to create a minimal website that could be updated easily, showcase the latest exhibitions held at the main art gallery in Marbella, plus to showcase the leading contemporary artists and their art works.
Sholeh Abghari needed a mobile first technology website plus a progressive web app. Our design team work closely with with the Sholeh to create a fluid website design, branding logo that suited her needs and showed the exhibitions from the art gallery in a clear and easy to use format.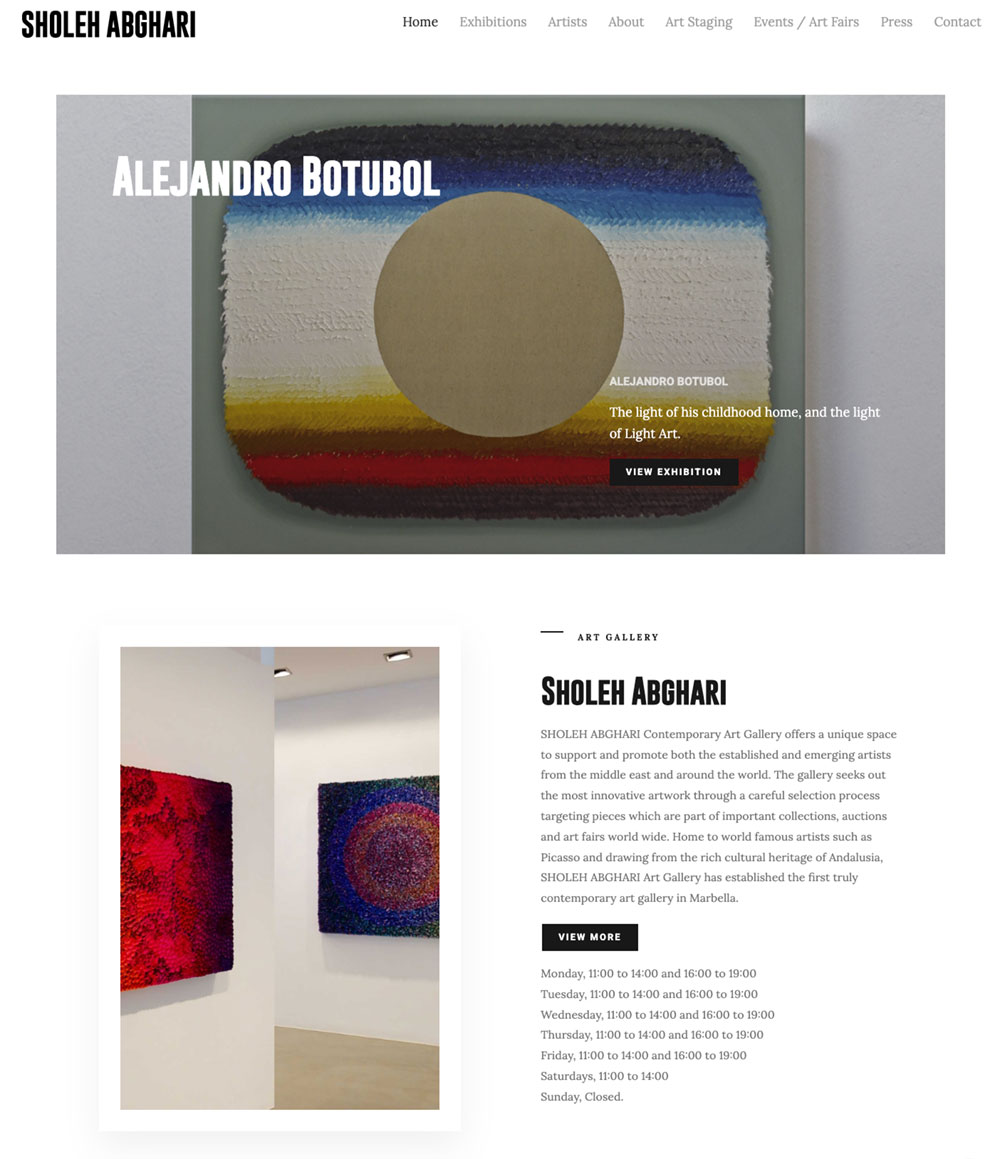 Website Design
We always incorporate the latest technology for mobile first website using a PWA (Progressive Web App) the latest technology that enables the website to be viewed and saved to your telephone as an app. This website is constructed using the best selling framework Avada, please view the live site here: https://sholehabghari.com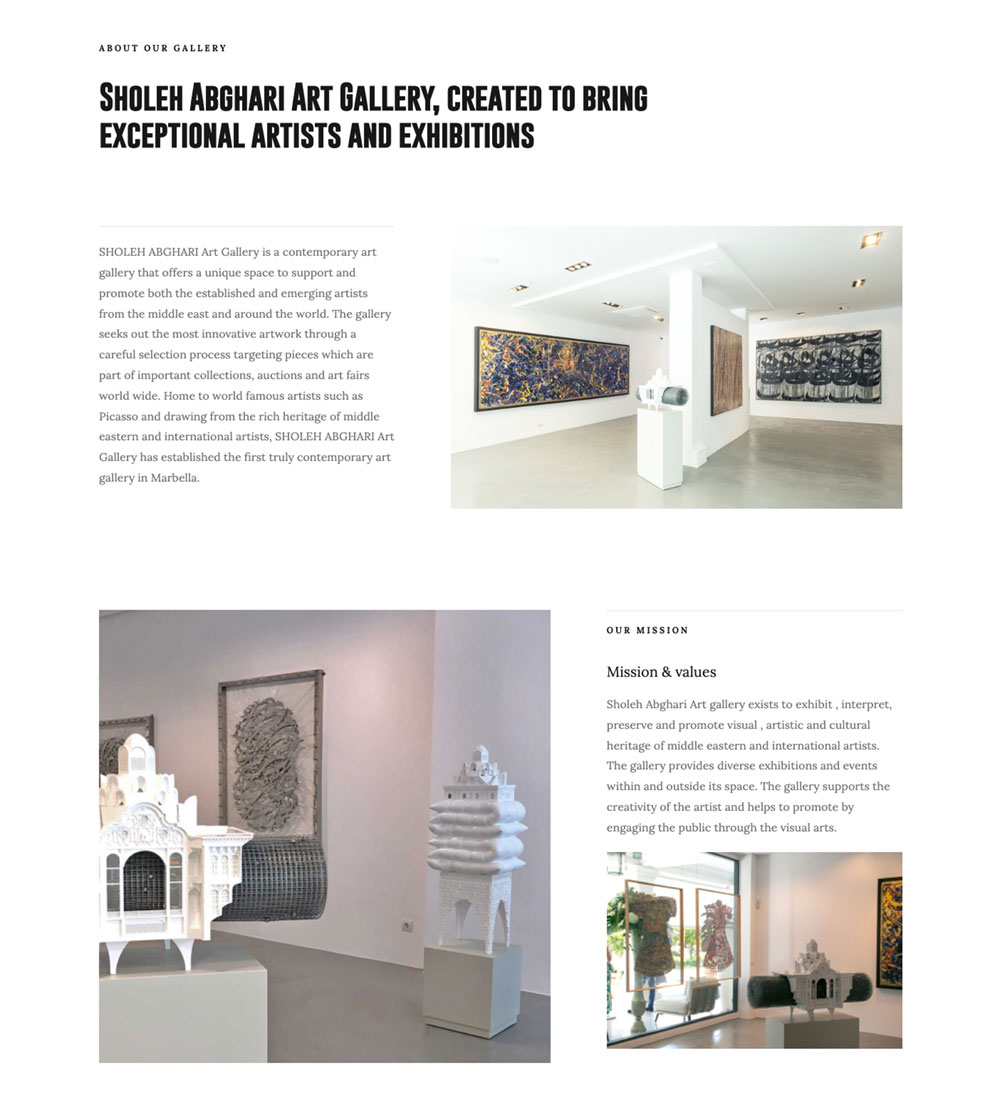 Disenoideas made sure that the Sholeh Abghari website was fully optimised for Google searches, we also installed all Google tools, Analytics and Google Search Console which will allow the site to be positioned higher and make it easier for the client to track their websites visits, see search hits from social media or direct visits from organic searches.