Project Description
Asylum Speakers WordPress Website Design Marbella
WordPress Multilingual Website
Asylum speakers professional audio hire on the costa del sol. If you're looking to hire the best quality sound systems, whether it's a PA system for a corporate event or a complete sound system for a live performance
Tom at Asylum Speakers contacted us to create his online presence including his website that offers sound system and audio speaker rentals on the Costa del Sol.  Tom wanted us to design and develop his new start up business in Marbella, The site was designed alongside tom, who was looking for a bold design with fullscreen images that gave his new company a strong online presence.
The website design and page layouts were to have consistency throughout new design lines from page to page, to use as an online branding for the companies new look. Tom had a great new logo design created that we edited to use with a minimal look to use on his website.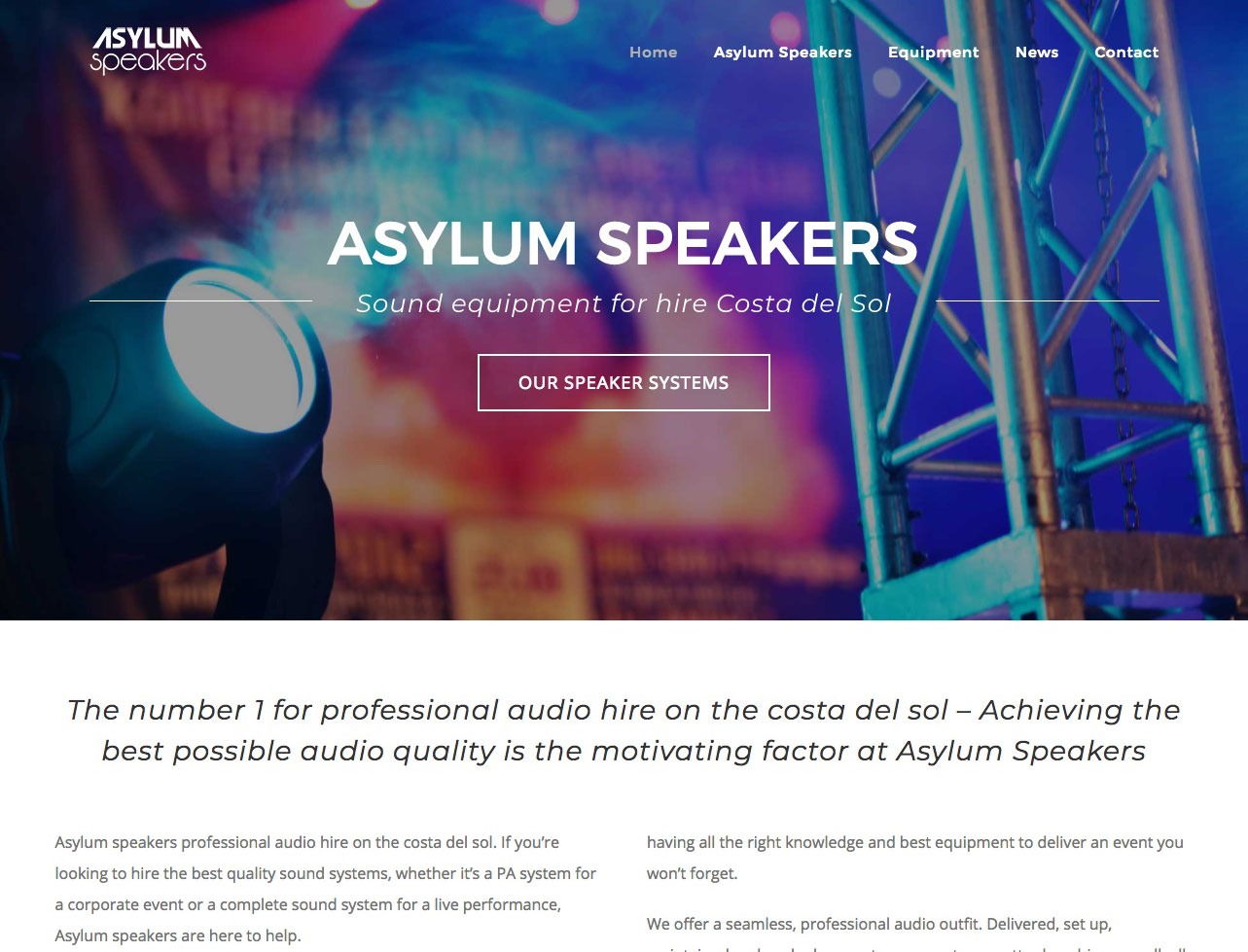 Custom web Design

Minimal design details Company Branding.
New Online Logo Design.
Information on all hire equipment
Mobile friendly designs
Custom images to highlight business
Multilingual website with WPML
Online eCommerce facilites
Web design and Layout: crisp, clean, and full width fluid layouts. The clients can control all aspects of the website, and having multiple languages that are easy to control and are Google optimised for each language. Priority on the home page to provide general information about Asylum Speakers Marbella and show the products that are for hires. General information about all products and the option to hire and pay directly online.