Project Description
Blue Chili Homes – Mobile Web Design,
Blue Chili Homes Marbella asked to produce a new type of Real Estate website that was Mobile Web friendly to work across all browsers. They were not interested in having the robust listing website that most Real Estate website have, instead they went for the more classic format that lets them upload each property individually to a separate page. The properties can be viewed and sorted into type plus the listing section also shows area and price.
The website was to be developed using WordPress as the clients needs were specific and also WordPress for ease of use with all staff at Blue Chili Homes. The site is a fully multilingual website using the power of WPML to control all aspects of the different languages and pages. They also were looking for a blog section where they can update the site frequently with great information about show home events and information about the areas where they have property listings.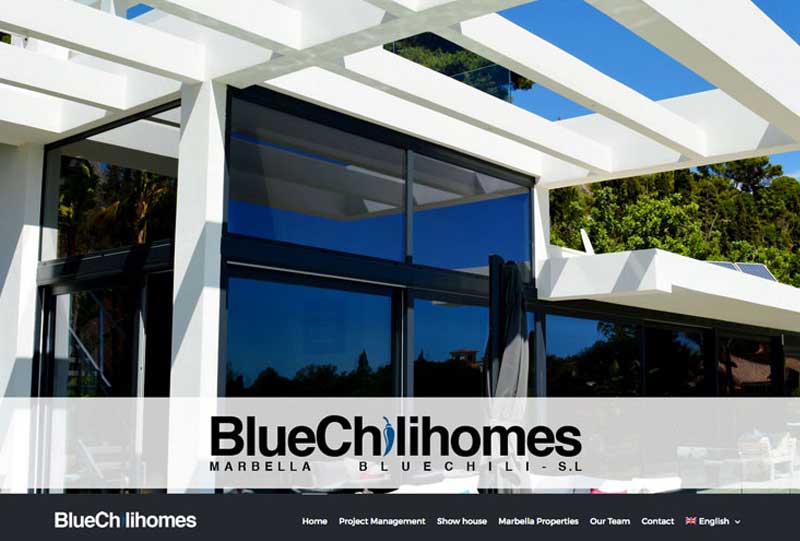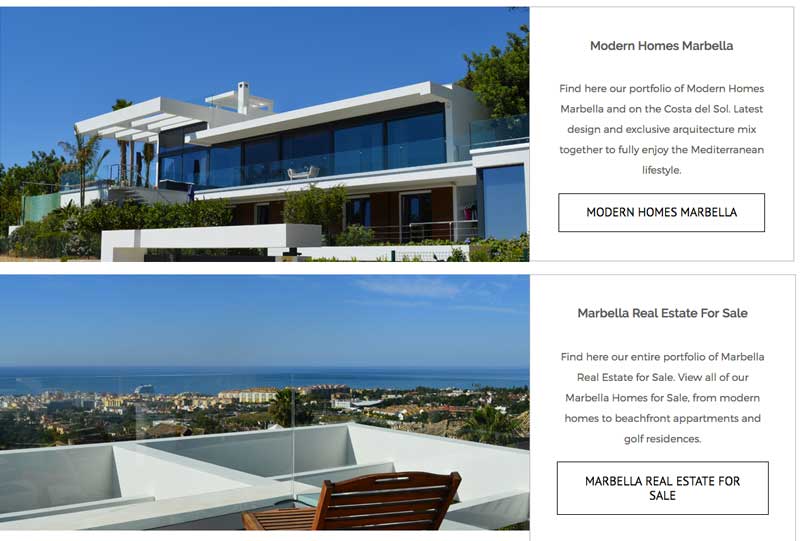 Home Page
Large header image with bold headlines.
Mutliple sections with links to separate property listings
Information direct from the blog to the front page
Multilingual language switcher
Web Design idea: crisp, clean, and easy to navigate. Multilingual WordPress CMS. They were very interested in controlling all aspects of the website, and having multiple languages that are easy to control and are Google optimised for each language. Priority on the home page to provide general information about their Property listings, New developments in Marbella and the Costa del Sol. Contact information, including a phone number, contact form and physical location.
About us Page
Defining the main goals and experience of Blue Chili Homes Marbella.
The main goal on the about us was to show what they do, where they do it and how they can improve what you have. "Having a personalized touch,"Nathalie Van Doren of Blue Chili Homes says, "Our aim to present spectacular Properties without fuss, Not trying to sell you something you dont want".
New Development Pages
Showcase the latest Property Developments.
New Developments are now on the short list, Blue Chili Homes wanted to showcase some of the latest development with high quality construction in the right urbanization.
WordPress real estate Plugin
We designed a plugin for WordPress that is able to connect with your own CRM, a shared database with countless local Real Estate Agencies managed and maintained by Milenio Plus, a CRM software that works extraordinarily well, we can highly recommend. We have offered this Free WordPress Real Estate Property Listing Plugin to any user of Milenio Plus.