Project Description
GK GrillKebab  GK Express Marbella
WordPress Web & APP design
GK Express in Puerto Banus and GK Sports Pub / restaurants in San Pedro de Alcantara new website design built on the powerful CMS of WordPress using custom Framework from Avada. The site boasts FullScreen hero images on all main pages and custom built Sports calendar to showcase all the latest events that are shown within the GK Sports Pub. They have pages with full menus of both the GK Pub and The GK Express Kebab and Burger bar in Puerto Banus. The 3rd of the locals showcased within the website is the GK Cafe, coming soon next to the Sports Pub in San Pedro. The website has a full eCommerce system where the clients will be able to purchase online for home delivery.
The website also has a daily updated blog section where they can post to the site frequently with great information about events and information that are happening in the 3 locals. The option to book tables for up to 8 people in the GK Sports Pub is connected to the main website to allow you to get ahead of the queue. The website is fully responsive across all browsers and all types of mobile devices and tablets. The website uses the power of WPML to control the multiple languages which shows the language to the user depending on the language preference of the users device.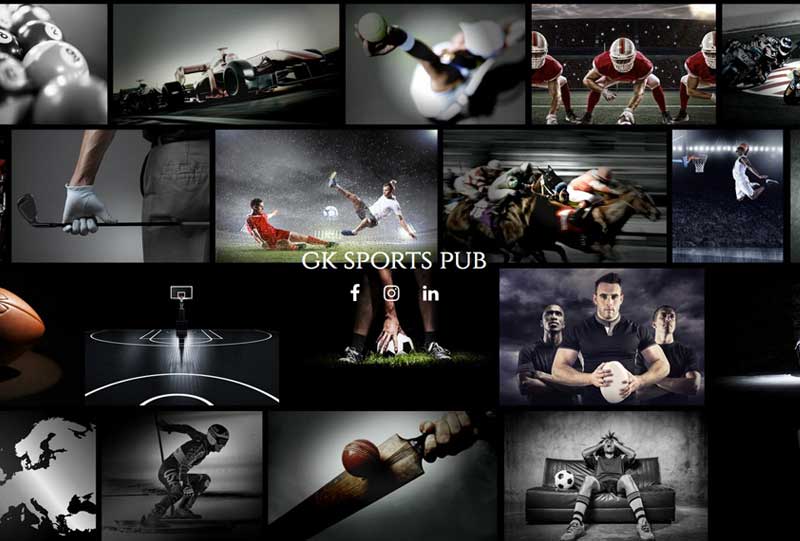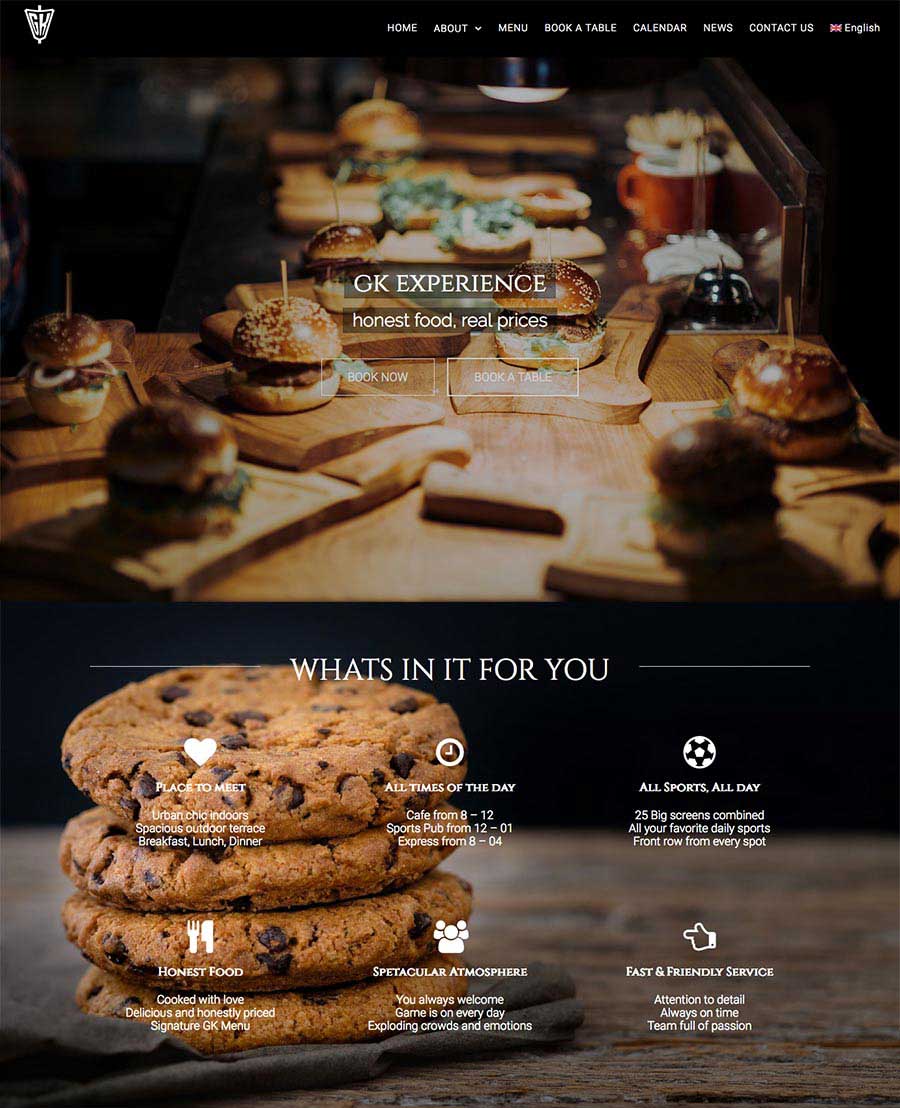 Custom APP Deveoplment

User interface with login to purchase for home delivery.
Multiple sections with links to menus and each of the 3 locals.
Information direct from the blog to the front page
Daily sports events live to the APP.
Option to view live sports through a feed.
The app is design using native design and is available in Google Play or Apple's App Store. It has been developed specifically for all platforms, and can take full advantage of all the device features — they can use the camera, the GPS, the accelerometer, the compass, the list of contacts. The APP boasts use of push options and offers, loyalty cards.
Web design and Layout: crisp, clean, and full width fluid layouts. The clients can control all aspects of the website, and having multiple languages that are easy to control and are Google optimised for each language. Priority on the home page to provide general information about their all of their restaurants in Marbella. Contact information, including a phone number, contact form and physical location, contact forms and options to book tables at the restaurants.

Restaurant Pages
Defining the option available in each of the 3 locations.
up to date events and shows.
fullscreen imagery from each of the restaurants.
onloine menus for pre ordering or home delivery form GK Express.
The main goal on the about pages is to show what they offer at each restaurant, "Having a personalized touch,to the overall design and layout, "Our aim to present spectacular images of our restaurants, Not trying to sell you something you dont want.