Project Description
Intooit Kids Club Marbella
WordPress Multilingual Website & Custom Plugins
Intooit Kids Club and day center is located in Puerto Banus, they asked us to design a new website built on the powerful CMS of WordPress so that all their team members could edit and update the website. We started the project by using custom Framework from Avada, giving 100% control of design layouts and drag and drop page control. The site boasts FullScreen hero images and front page with fullscreen video that plays directly.  The website uses Custom plugins and premium plugins that control the booking for reservations at the childrens kids club.
The website also has a daily updated blog section where they can post to the site frequently with great information about events and information that are happening at Intooit, daily events and special events held at the Intoot club. The option to book to boom ahead gives parents the extra time to to have fun out and feel secure. The website is fully responsive across all browsers and all types of mobile devices and tablets. The website uses the power of WPML to control the multiple languages which shows the language to the user depending on the language preference of the users device.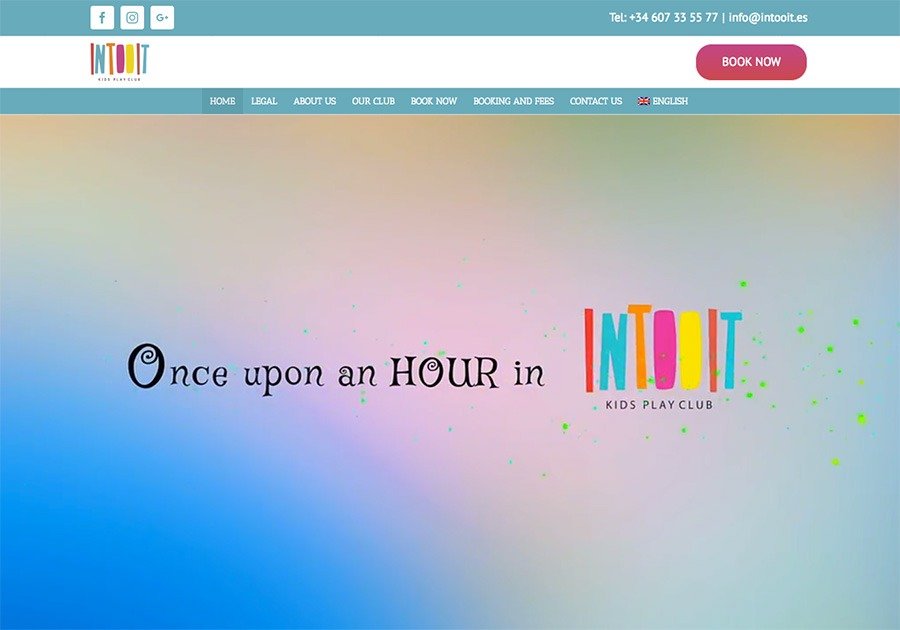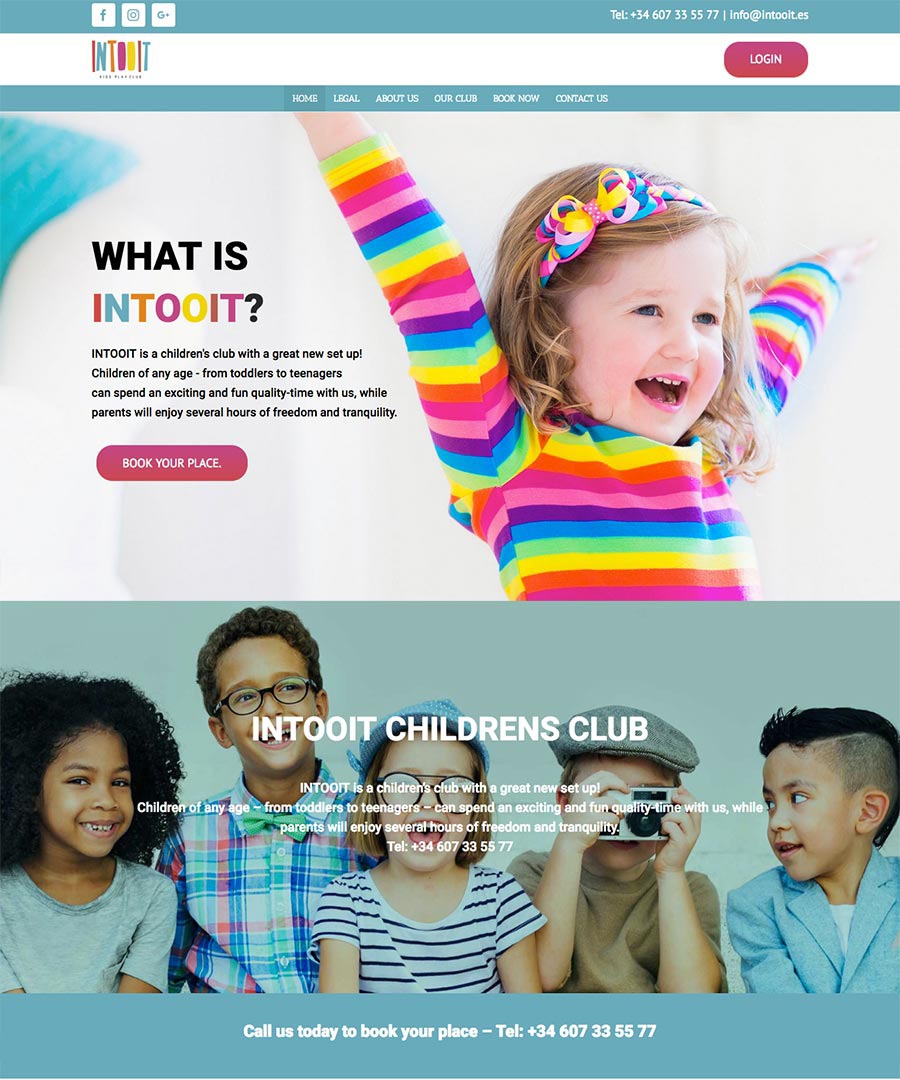 Custom web and plugin Deveoplment

User interface with login to reserve places..
Information direct from the blog to the front page
Web design and Layout: crisp, clean, and full width fluid layouts. The clients can control all aspects of the website, and having multiple languages that are easy to control and are Google optimised for each language. Priority on the home page to provide general information about day center / kids club in Marbella, Puerto Banus. Contact information, including a phone number, contact form and physical location, contact forms and options to book ahead of the crowd.