Project Description
Kensira Homes Real Estate WordPress Website & ReSales Online Plugin
Kensira Homes Estate Agents asked us to design their new WordPress website and connect the site to ReSales Online using Wiidoo Media Plugin for ReSales. Kensira Homes is a trusted real estate company in Spain, The deal mostly with best New Developments, new constructions and housing projects / off-plan projects that are for sale on the Costa del Sol.
They wanted to show new developments on the front page, plus links that will make it easy to navigate to property categories, For Sale and Rental properties.
Kensira Homes asked us to develop a minimal style website using mobile first technology and introducing a progressive web app. The wanted to use our Premium Plugin for WordPress to connect with ReSales Online. Our design team work closely with with the Kensira Homes team to create a fluid website design that suited their needs and showed their properties in a clear and easy to use format.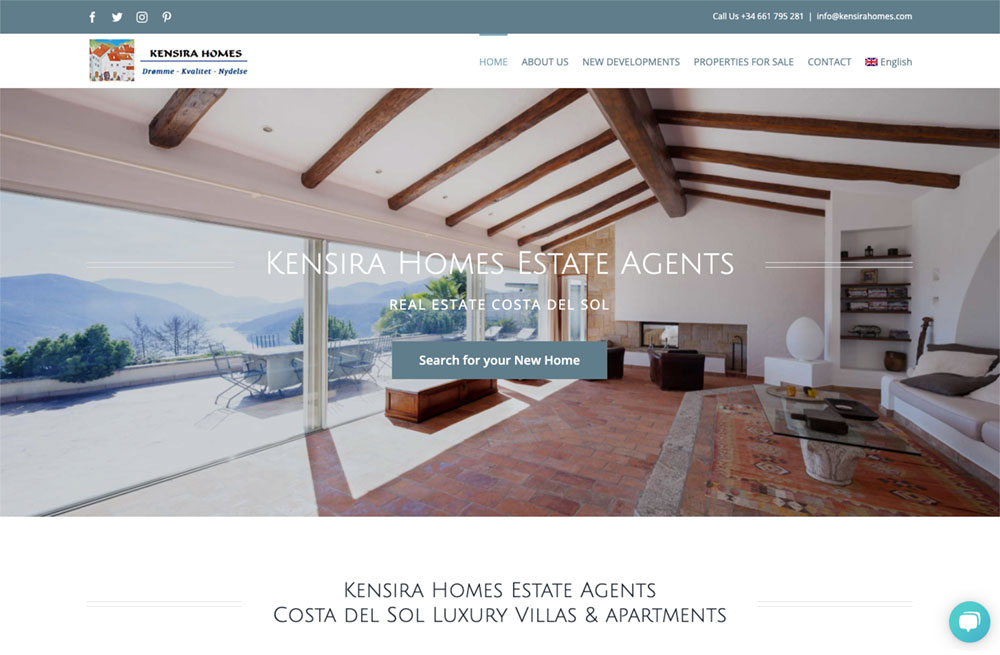 Website Design
Wiidoo Media incorporates the latest technology for mobile first website using a PWA (Progressive Web App) the latest technology that enables the website to be viewed and saved to your telephone as an app. The site has installed our Premium ReSales Online WordPress Plugin custom designed from Disenoideas.  We let you discover it: https://kensirahomes.com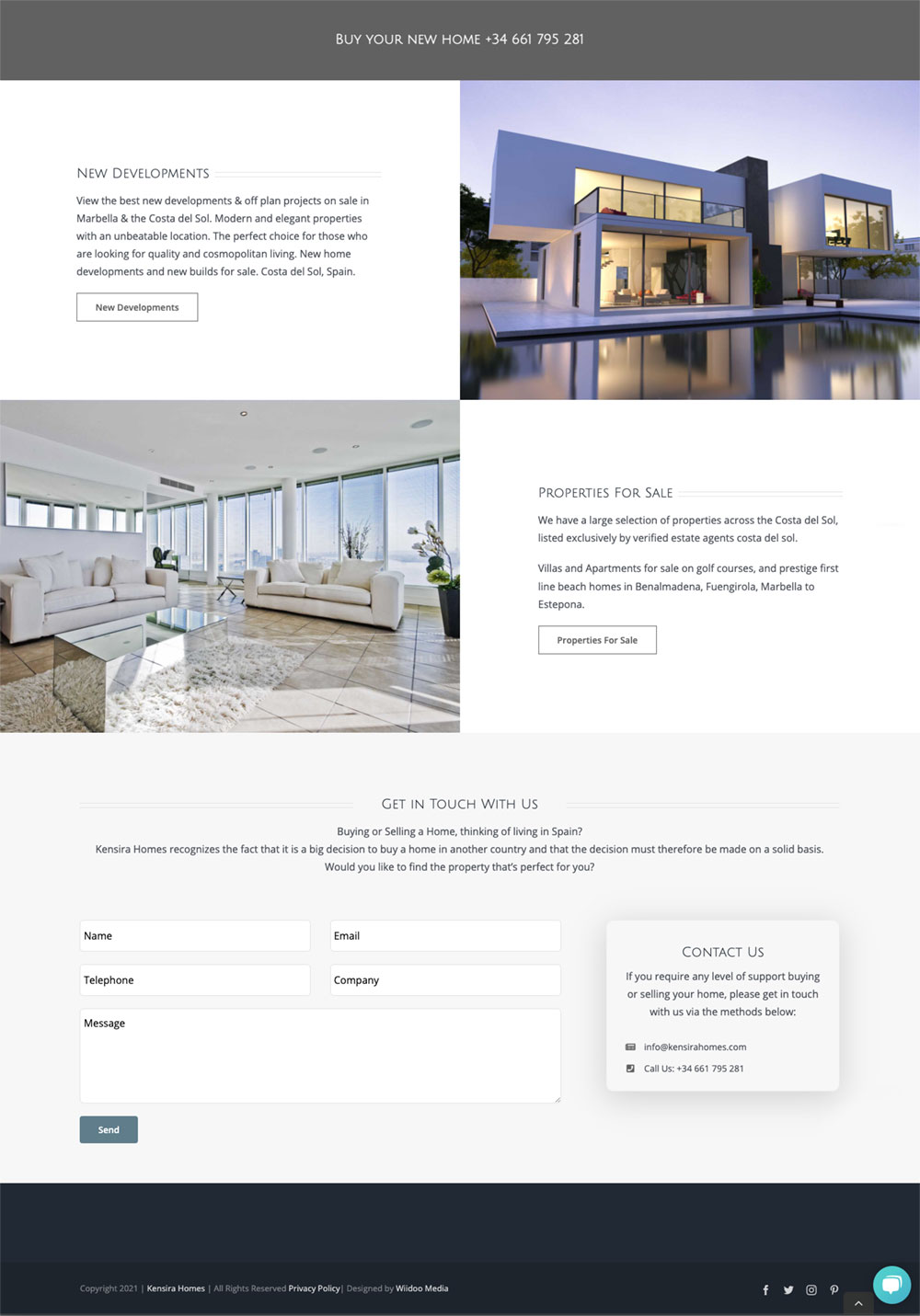 Disenoideas made sure that the Kensira Homes Estate Agents website was fully optimised for Google searches, we also installed all Google tools, Analytics and Google Search Console which will allow the site to be positioned higher and make it easier for the client to track their websites visits, see search hits from social media or direct visits from organic searches.
Kensira Homes contacted us primarily with intention for us to install our premium plugin Real Estate Solution for ReSales Online. Our WordPress plugin for ReSales Online allows you to connect to your account directly onto your WordPress web site using our API filter system through the Resales Online control panel. We let you discover it: https://kensirahomes.com