Plan, Design and Build your Mobile APP
Web, iOS and Android APP solutions, with Quality User Experience Design & engaging designs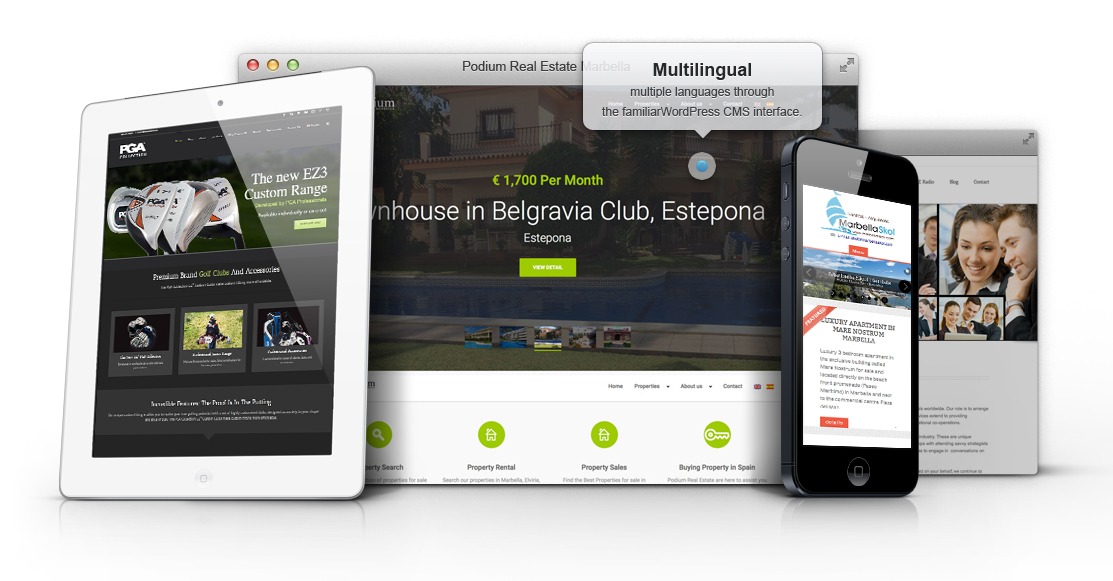 Functional Websites that look great.
We find the best solution for your needs, including responsive design and stand-alone mobile sites. But that's not all, you will also get the most amazing customer support around!
Multi platform applications.
At Diseñoideas all our web site designs are made with mobile ready technology from the start. Your page will look great on any device. We include free domain registration on a new domain and offer free hosting for the 1st year.
Diseñoideas uses the power of WordPress eCommerce with WooCommerce that lets you sell your products wether they are digital, physical or services online right from within your website. You will be able to control all aspects of the shop, including pricing, sales, shipping costs, taxes and all inventory.
All of our completed website designs come with all Google tools installed, Google Analytics, Webmaster tools, and we can help with the set up of your Google+ pages and Google Business page set up.
To help with getting your website positioned and off to a great start in the search engines, we include the most complete systems to help with the on page SEO. It incorporates everything from a snippet editor and real time page analysis functionality that helps you optimise your pages content, images titles, meta descriptions and more to XML sitemaps, and loads of optimization options in between. Titles and Page Descriptions using your desired keywords for maximum website positioning for your business sector.
The best web solution.
Responsive Mobile-Optimized Website

Free Custom Domain & 1st year Hosting

Portfolios, Pages, Galleries, and Blogs

Fully optimised for search positioning

Websites designed for Real Estate, Property listings


Custom WordPress site from your design

WordPress plugin development

SEO, on-page optimisation
Website Design
2022-05-23T15:29:17+00:00
Kensira Homes Real Estate WordPress Website & ReSales Online Plugin Kensira Homes Estate Agents asked us to design their new WordPress website and connect the site to ReSales Online using [...]
Website Design
2021-06-16T10:08:08+00:00
Real Estate Website & ReSales Online Plugin  for WordPress Mijas Real Estate Agency, Palm Dream Estates asked us to re design their website using WordPress and connect the site to [...]
Website Design
2019-11-16T17:42:45+00:00
Magna Real Estate / lawyers / Architects Agency Marbella WordPress Real estate / WordPress Plugin for ReSales online Magna Dream Homes Marbella offers a fully managed property sales, / Lawyers [...]