Project Description
Interior cabrio – WordPress Website Development
The WordPress website design for Interior Cabrio Marbella came to us whilst getting an MOT on my car. I had been previously searching the web for a company that fixes Rag Top car roofs / convertible roofs and was unable to find a suitable supplier in the Marbella area. Whilst driving back from the MOT station i saw the workshop of Interior Cabrio and met the owner Sebastian who not only is a specialist on convertibles but also interior leather restoration and classic car restorations.
They were looking to have their existing website finished after the previous company made a complete mess of the website and did not even finish the work. After asking for a quote on my car roof i inquired if they had a website and explained that i had been searching the web for their kind of services and could not find any. They ask if i could create a website for them that is multilingual Responsive for all mobiles and tablets, and have the ease of working with the WordPress CMS, Hence the design process started.
Our first task was to make their web design, fast and responsive and include all images and processes of the car restoration process. The site was developed on WordPress CMS, it needed to be functional on mobile devices, stand out from the rest, have a fresh clean feel.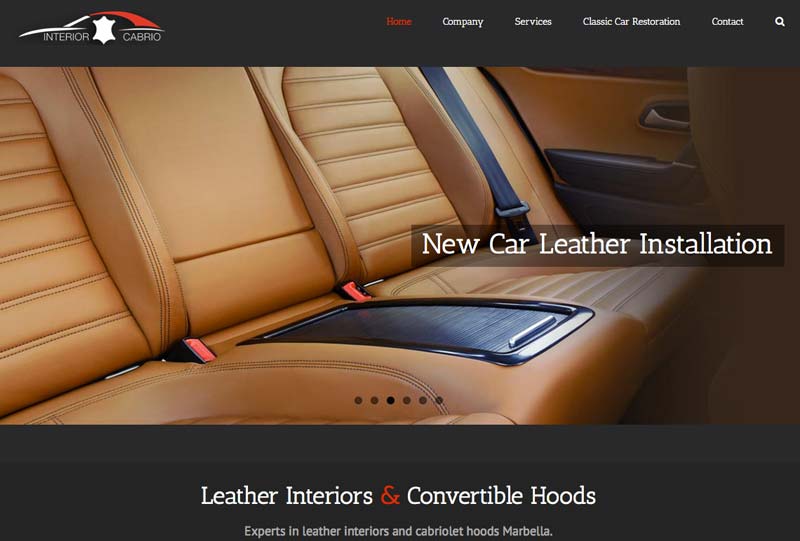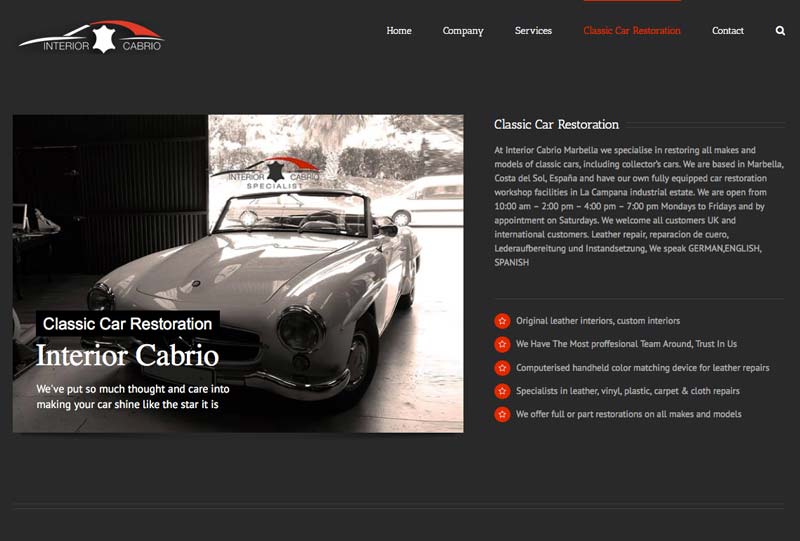 Home Page
Large header images with bold headlines.
Images showing their services.
Place several restoration projects onto the front page.
Call to action sections for various leather treatments.
We re edited their logo to fit with the new website and used their business colors to make the design layouts. The idea was to be able to have full width sliders with their main featured projects and services, have their latest works on the front page so that people could click to view the before and after process and IMPORTANT have the website fully optimised to be found in the search engines. Several other pages have been added to showcase their custom car restoration and Leather refurbishment services.
Company Page
Images of the garage and showcase of cars.
Small introduction and pictures of the team.
Services Pages
Explanation of leather treatments and services.
Leather good and trimmings for custom cars.
Leather repair and finnishing.