Project Description
Dr Panno – Multilingual Website, eCommerce WordPress
Diseñoideas were honored when asked to create the eCommerce website design for Dr Panno. One of the most sought after hair transplant specialists in Europe and Spain. He is recognised among his medical peers for developing a pioneering invisible suture technique – known as the Panno Technique.
The web design brief was to create a cool work platform and business website that provides information to prospective clients. The overall look and feel of the site was produced to match the clients unique and professional online presence. We transferred much of the information from his previous website and imported the past five years of blog posts. The new website was in several languages, now just English and Spanish, we used the WPML plugin that allows the site to read the users language and show the that language without having to change.
Our first task was to make their web design business orientated, fast and responsive and include an eCommerce system to allow for online pre payments and product purchases. The site was developed on WordPress CMS, it needed to be functional on mobile devices, stand out from the rest, have a fresh clean feel. We created a great responsive and flexible look built with the awesome power of WordPress. We performed an SEO audit and strengthened the site's internal SEO factors.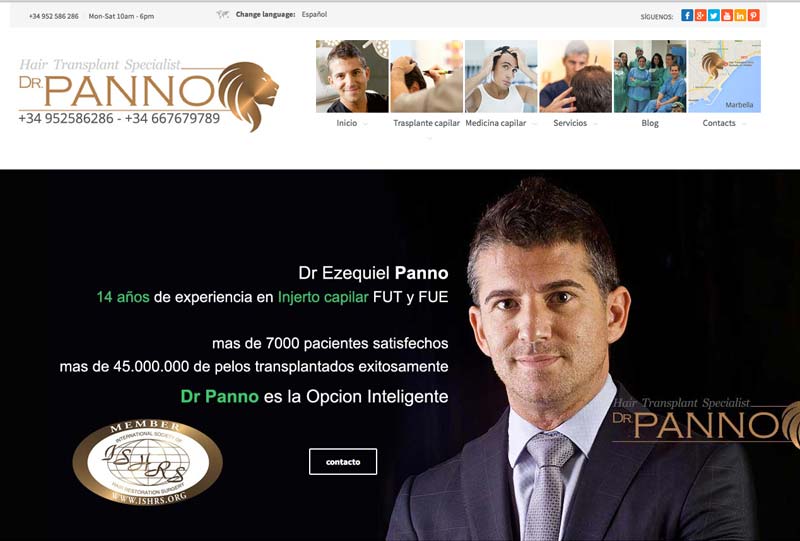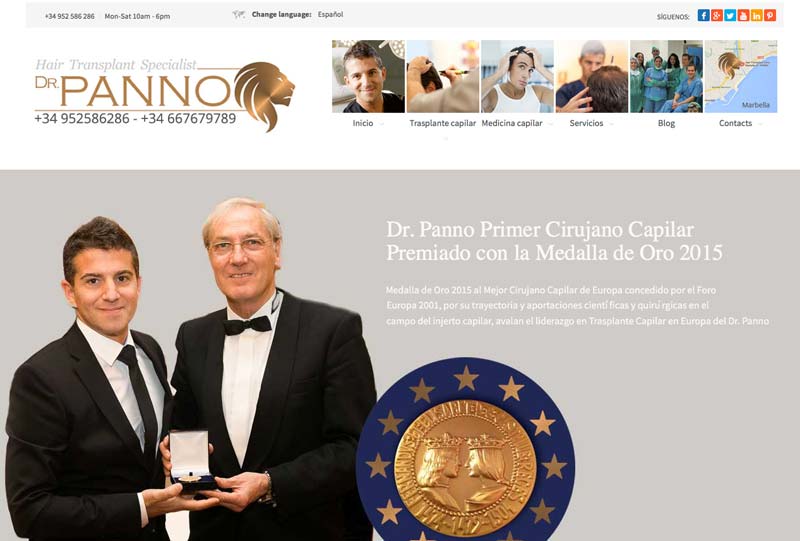 Home Page
Large header images with bold headlines.
Information and images showing where they are situated.
Place several blog feeds onto the front page.
Call to action sections for various treatments.
Dr Panno was looking to have a bold online image that shows their professionalism and generally explains their Services. Web Design idea: crisp, clean, and easy to navigate. They were very interested in controlling all aspects of the website in various languages, this is controlled by the awesome WPML plugin. Priority on the home page to provide general information about their products and services. Contact information, including a phone number and skype contact.
About us Page
Defining the experience of Dr Panno and his staff.
Show all certifications and accreditation.
Services Pages
Explanation of treatments and services.
Medical procedures and images of success.
Prices and special offers.