2020 wordpress website design trends
We are taking a look at the latest web design trends in the WordPress for 2020 featuring design and technical features
Looking to 2020 we keep an eye on the trends and the facts that web design is continually evolving, however keeping an eye on online and and seeing the best designs that stand out from a growing crowd of template-based websites. Naturally, we want to keep up with the latest WordPress trends so we can continue to deliver amazing websites to our clients. Here's what we can expect from WordPress 2020.
What's going to be big on WordPress 2020 and in the new year?
When it comes to web development, WordPress dominates over other content management systems, powering a very large percent of the top one million websites. Disenoideas Marbella uses WordPress exclusively for all our web design and web development clients.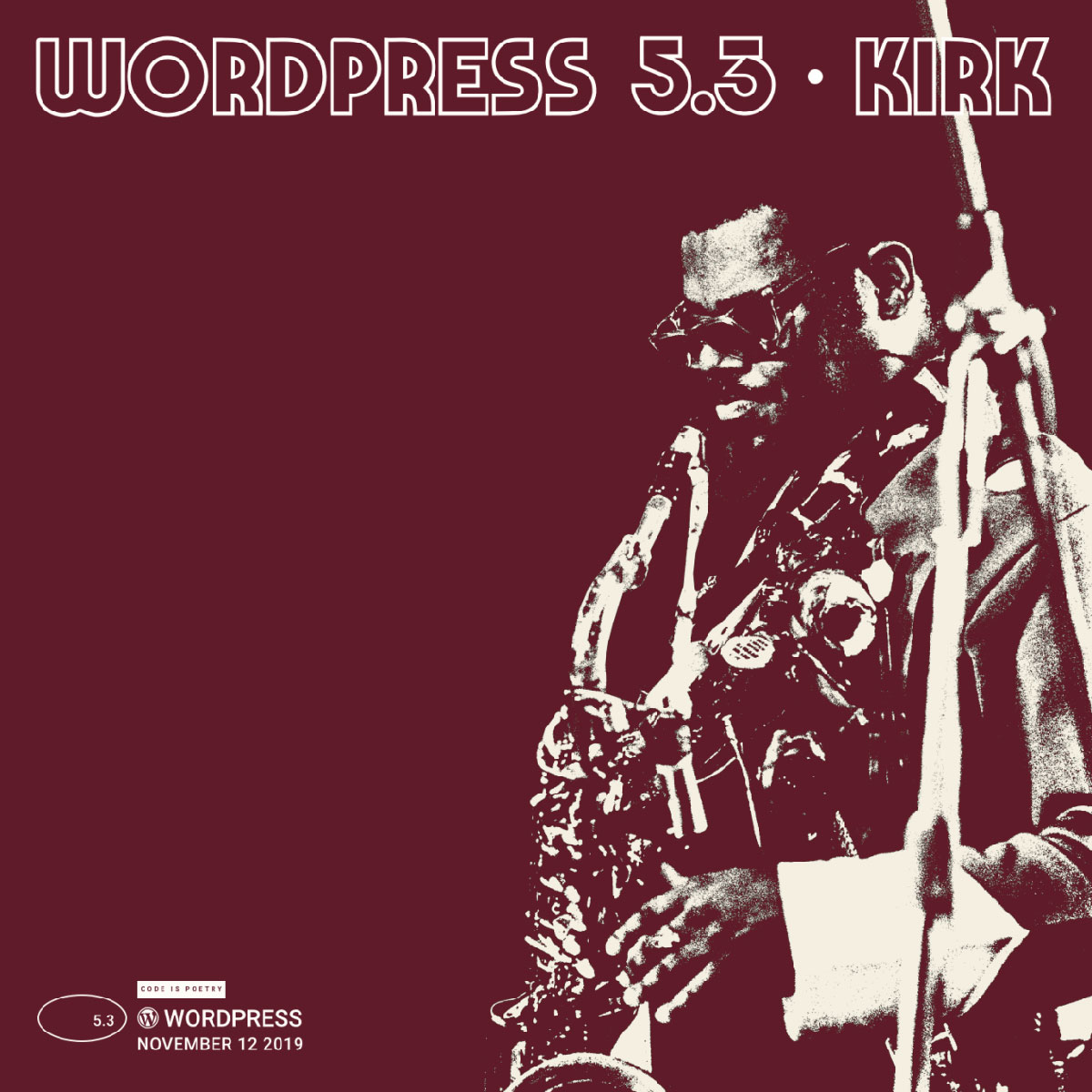 If you have not upgraded yet you will soon and its the latest WordPress revolution Introducing the most refined user experience with the improved block editor in WordPress 5.3! Named "Kirk" in honour of jazz multi-instrumentalist Rahsaan Roland Kirk, the latest and greatest version of WordPress is available for download or update in your dashboard.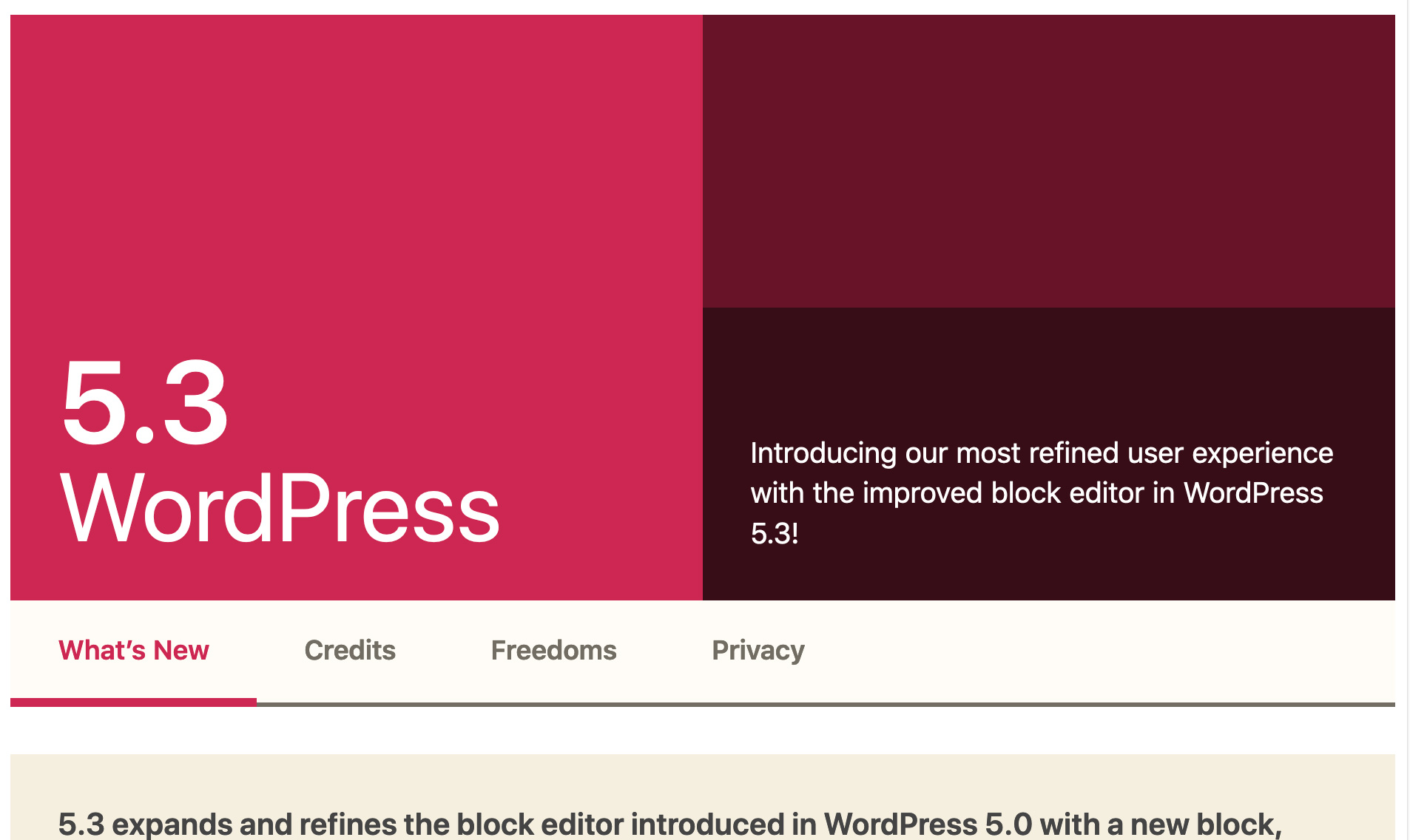 5.3 expands and refines the block editor with more intuitive interactions and improved accessibility. New features in the editor increase design freedoms, provide additional layout options and style variations to allow designers more control over the look of a site.
This release also introduces the Twenty Twenty theme giving the user more design flexibility and integration with the block editor. Creating beautiful web pages and advanced layouts has never been easier.
In the past year, WordPress rolled out the editing platform Gutenberg, featuring block design that offers flexibility to move around features and add videos and images right where you want them.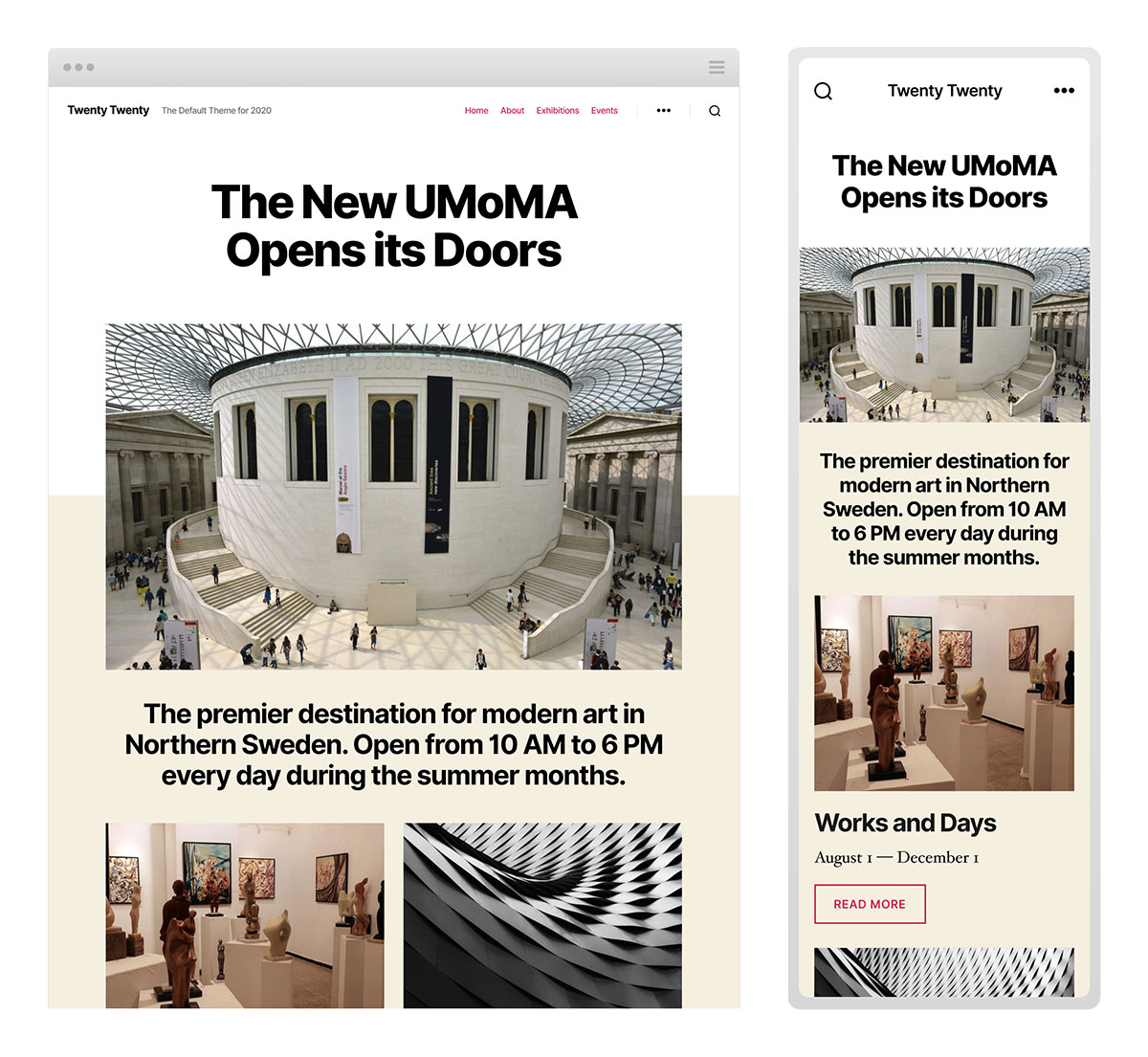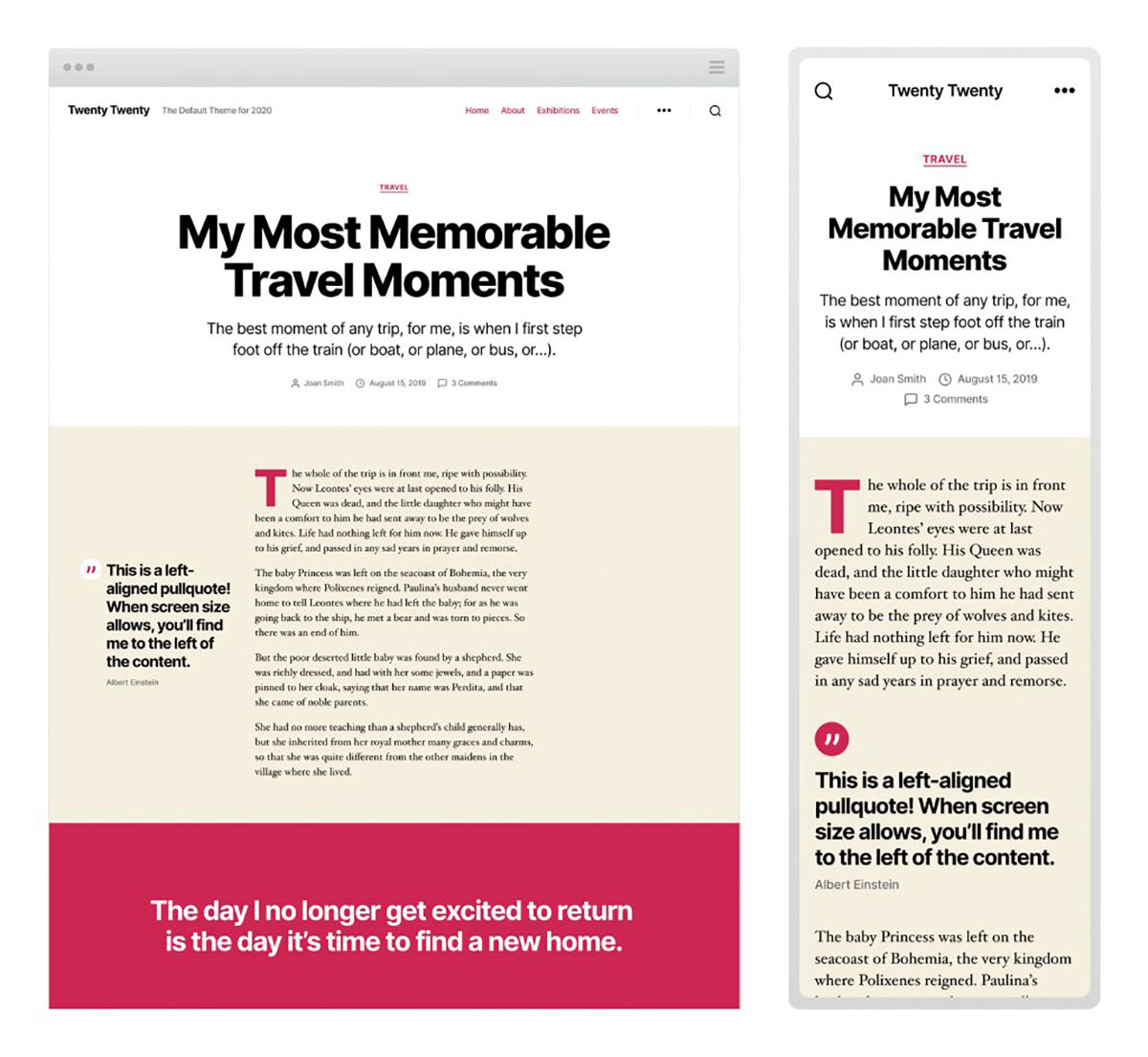 Content Block Color Designs
WordPress introduced many new features to its content editor with the new block-based Gutenberg editor. One of the new features of the new editor is the ability to add a background color to content blocks without any coding. This made it possible to highlight specific sections of a blog post or a page quite easily.
So, how does Gutenberg affect WordPress design 2020?
The changes will allow more users to start customizing their own sites.
Many of Gutenberg's new features are already available with WordPress version 5.3. These features include user enhancements like:
Smoother block movements as you drag elements on the page with motion settings for improved accessibility.
A 'typewriter' mode that keeps your vertical place as you type for a more pleasant writing experience.
Block previews that let users see what blocks will look like before selecting them.
Support for uploading large images such as high-resolution pics from your smartphone. (Shameless plug: use an image compression plugin like Smush when uploading large images to your site and you will never have a problem).
Faster block navigation mode for improved usability and accessibility (users can navigate through block menus using their keyboard).
The ability to customize navigation menus with elements like background and text colors using an inline navigation menu block.
Gutenberg also features new blocks that let you group blocks together (Group block), add white space between blocks (Spacer block), and use custom gradients and multi-buttons on pages and posts. One of the new features of the new editor is the ability to add a background color to content blocks without any coding. This made it possible to highlight specific sections of a blog post or a page quite easily.
Progressive Web Apps
For the past year Disenoideas have been adapting all our clients websites with the latest progressive web app technology using the WordPress plugin PWA that allows you to build web apps using built-in tools. One of the new performance based features of Avada 5.8 is the new Progressive Web App. This provides new caching strategies to the wordPress experience, and also allows your users to install your website as an app, for deeper user engagement.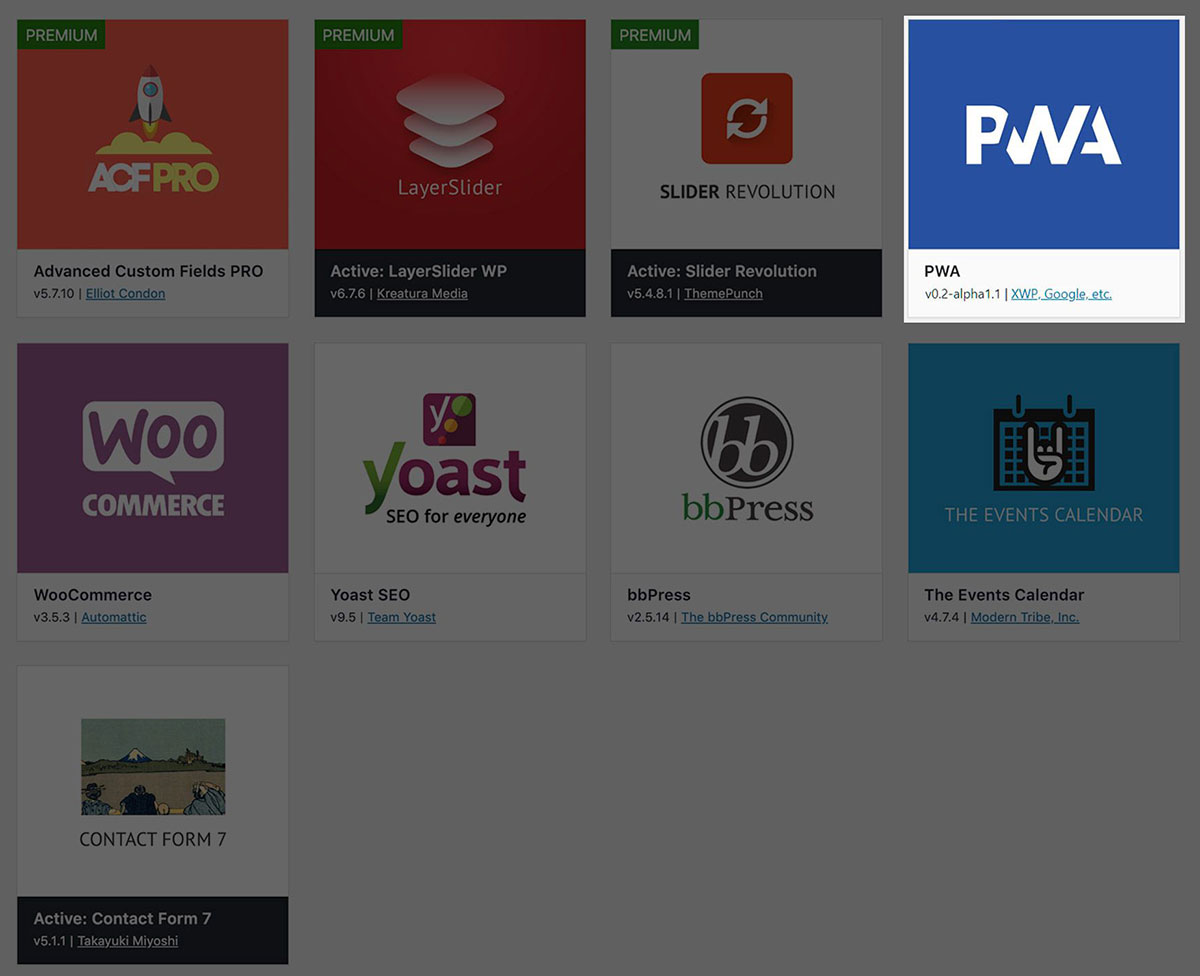 With PWA, it's also possible for the user to add your website as an app. It must be noted, that this is a developing technology, and the implementation for this feature is different across platforms and browsers. With Android and Chrome, for example, the user will get a prompt to install the site as an app, but on iOS, the feature only works on Safari, and there is no prompt. Users have to choose the Share option and select 'Add to Home Screen'.
Website Drag and Drop Page Builders
Despite having a wide selection of plug-ins and themes for smoother web development, some developers would find it difficult to create one. The Website Builders tool is eliminating this problem. What You See Is What You Get (WYSIWYG) is an interface allows users to customize their webpage design instantaneously. This is especially great for those out there with not much experience in website building and is a huge plus point when compared to competitors.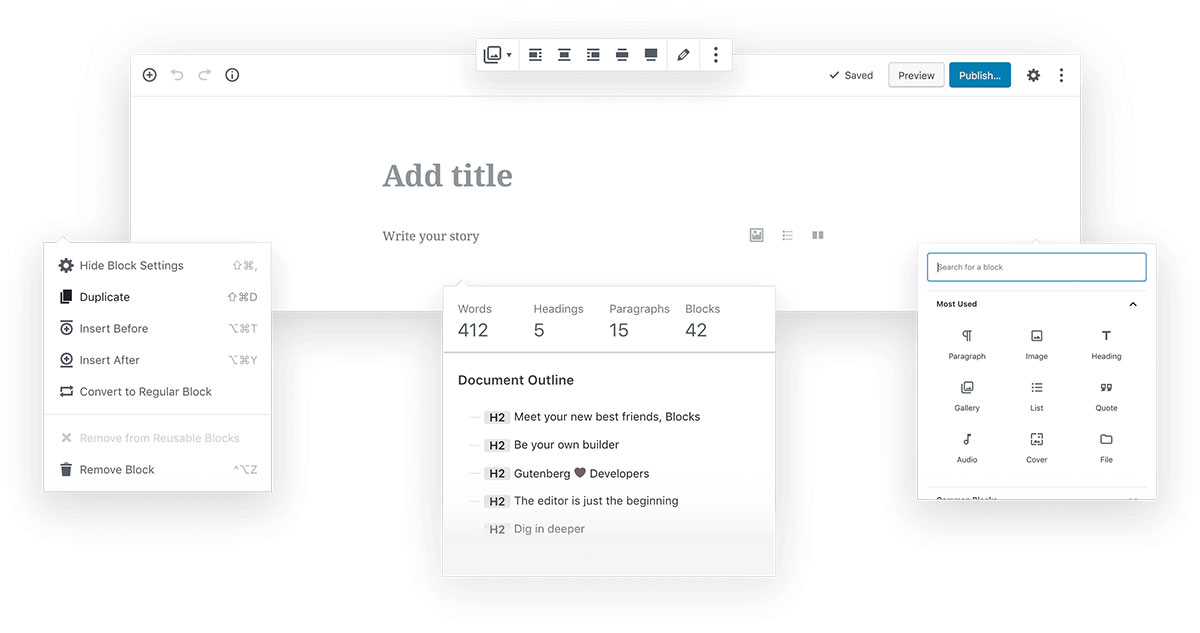 Avada with the Fusion Builder has got to be placed above most with its WYSIWYG Drag and Drop Page Builder for WordPress. Gutenberg was launched by WordPress in 2018 with drag and drop interface to customize several areas of post or page and Avada took it not one but many steps further and literally wrote the game.
Block Editing With WordPress 5+ Works In Perfect Harmony With Avada now fully supports both the front-end and backend styling of Gutenberg Blocks, with added font size support to match Avada Theme Options. This is an ongoing effort to integrate Avada with the Gutenberg editor further to harmonize them moving forward. and
Using WordPress for Ecommerce with WooCommerce
Having ecommerce capability is a growing necessity on your website, and with WooCommerce, you can turn any WordPress website into an ecommerce site.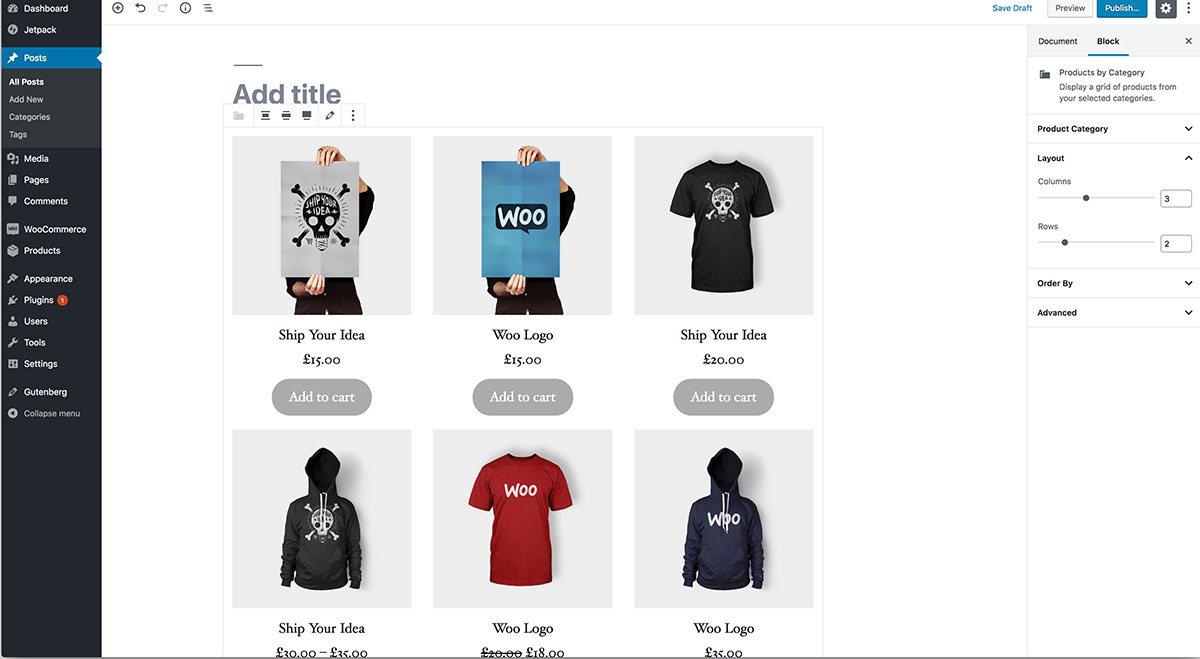 WooCommerce marries WordPress's search engine optimization features and ease of use with the payment gateways, inventory maintenance, and marketing features to help you run your business more effectively and improve customer service. WooCommerce currently powers over 70 million ecommerce shops.
WooCommerce is a free plugin that works seamlessly with WordPress websites. It's flexible and offers many options for store owners and developers. It also offers numerous extensions and is consistently updated. WooCommerce is a driving force behind many ecommerce trends that you will be seeing in 2020.
With enhanced shopping pages, Better Mobile Shopping Experiences, New Interfaces for Customer Service using chat bots, and being fully multilingual working inline with WPML plugin to allow the perfect translations of your products, personalized shopping experience and the addition to video, expect more detailed descriptions in product pages. While brief text content is usually the norm, product pages are different. The more info, the better! Be sure to include your top keywords and phrases to boost SEO.
WooCommerce Extra Product Options – The WooCommerce Extra Product Options Extension gives you the ability to build forms with conditional logic so customers can easily customize products to their liking.
WooCommerce Darwin Pricing Integration – Add geo-targeted coupon codes and tracking codes with the WooCommerce Darwin Pricing Integration plugin.
Plus so many other extensions and plugins to create a perfect shopping experience through WordPress in 2020.
Now moving on the latest WordPress trends that we have all been either using or waiting to get plugged in and surely going to be the major trends in WordPress in 2020.
Voice Search for WordPress Websites
If you have a smartphone, then you are probably familiar with voice search using Siri, Google Now, or Cortana. Wouldn't it be nice if you can bring voice search functionality to your WordPress site?
WordPress has come of age, and with the big voice control machines we have plugins ready to use Siri, Alexa, and other voice-activated search assistants are growing in popularity so quickly that by 2020.
Looking to 2020 and half of all online searches will be done via voice search. By adding voice search plugins, businesses and organizations are able to offer the convenience features users are accustomed to.

Things to get ready for voice activated WordPress 2020:
A Quick-Loading Theme Can Set You Up For Success In Voice Search
Short And Easy To Read Is The Name Of The Game
Featured Snippets Give You A Good Shot At Voice Search
If you want your WordPress site to rank higher in voice search, one of the best things that you can do is choose a theme that loads fast and then optimize the rest of your site to keep things loading quickly.
Beyond that:
Consider adding schema markup to your content, even if the effect on voice search isn't massive.
Keep your answers short and easy to read. Remember – around 30 words and 9th-grade reading level. Nothing super complex.
Try to optimize your content for Featured Snippets – not only is it already a good SEO practice, it will do double-duty for voice search.