Search engine optimisation (SEO) is the process of affecting the visibility of a website
SEO stands for "search engine optimization." It is the process of getting traffic from the "free, organic or natural search results on search engines. Good search engine positioning (SEO) will result in dramatically increased overall targeted traffic, and is a result of a proper search engine marketing strategy. More and more often, it is the result of having a search engine optimisation specialist or SEO service working for web site. A good optimisation strategy will help web sites achieve their most important online business goals, namely improved customer acquisition rates.
Trying to improve your website's search engine ranking can be a long process that includes re design and re structuring of your website. Search engine optimization (SEO) is an ongoing effort, and the more you work at it, the better it will be.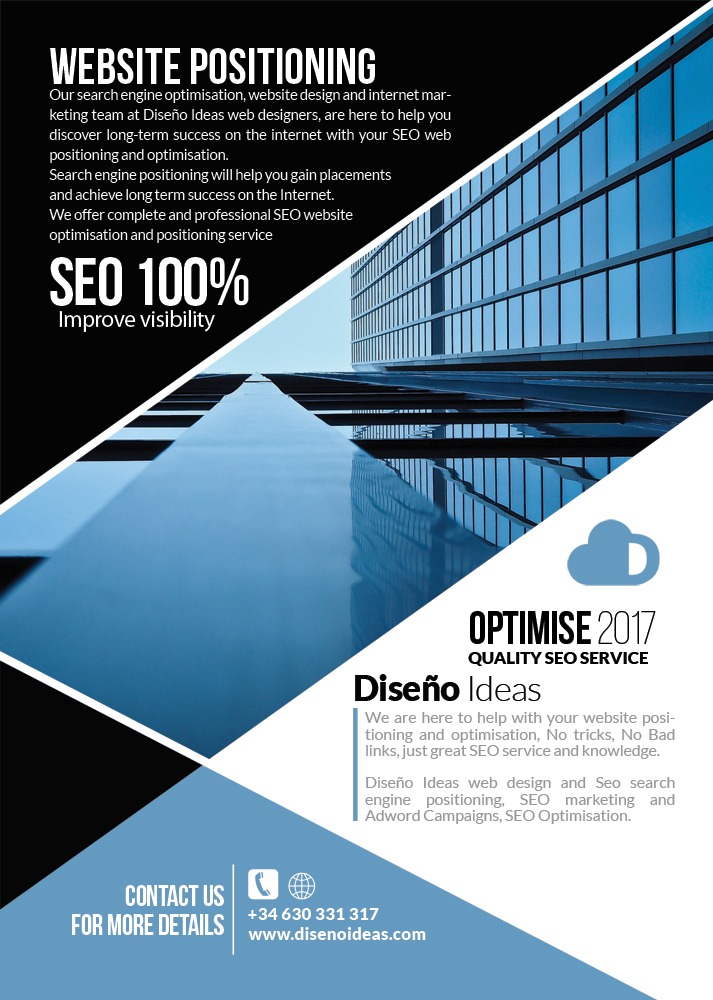 SEO optimisation / website positioning is a big decision that can potentially improve your site, but you can also risk damage to your site and reputation. Make sure to research the potential advantages as well as the damage that an irresponsible SEO service can do to your site. Disenoideas provide useful services for website owners, including:
Review of your site content or structure
Technical advice on website development
Content development
Management of online business development campaigns
Keyword research
SEO training
Whether you need search engine optimisation, a custom website, or anything in between, Disenoideas can help. We use the latest strategies for helping your business online and convert more leads today!
For more information regarding optimisation for your website or creating your mobile friendly web site, contact us at www.disenoideas.com or call us on +34 630 331 317