Marketing Publicity Marbella – Miss – Marbella International Spanish School
Professional flyer design from the Diseño ideas Marbella design team, let our professional designers help with your print and online design.
Marketing flyers are an inexpensive way of getting information out to a large number of people. Whether you need to announce an upcoming event, communicate new product information, or implement a call to action, Diseño Ideas Designers can make you stand out.
Flyers marketing allow you to say what you want, when you want, and to whom you want!
Miss – Marbella International Spanish School need to let future students know that their new intensive spanish courses  start on the 4th of June 2018.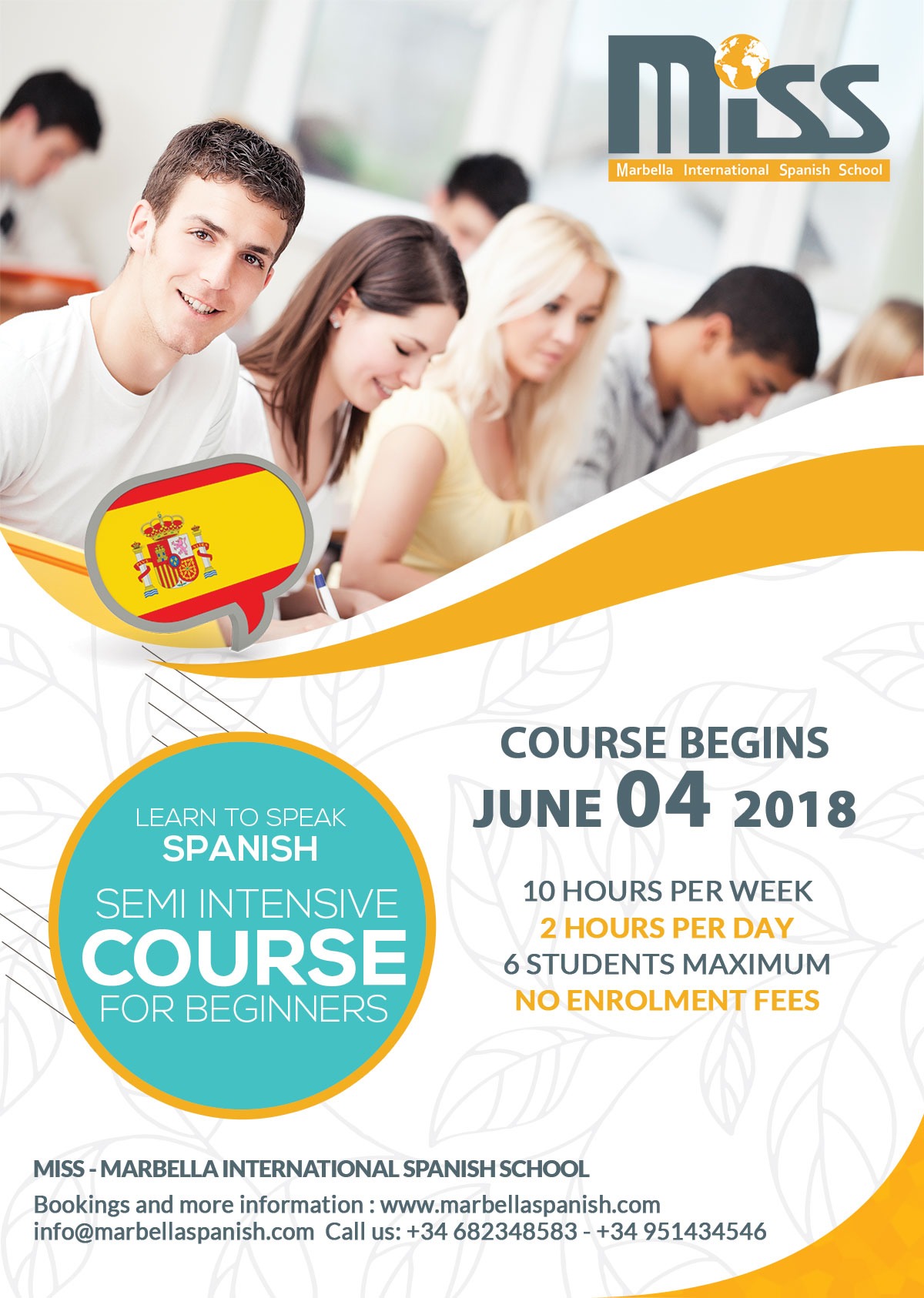 Street advertising Marketing design
Your design should go out and grab your customers, make them sit up and pay attention, and get them to act! flyers have become an even more cost effective way to reach new audiences and market your products and services. Space is limited however, and getting the message across whilst still representing your product or service a good light is imperative.
MISS Marbella International Spanish School needed t coney to their future students that they can offer Spanish language classes and courses and also Diplomas in Spanish as a Foreign Language with their teachers that are accredited DELE examiners.