New website launched – Long Life Clinic Marbella
The new website has been developed to showcase the clinics new treatments and reflect their brand positioning: a new approach to natural medicine. It has been designed to reflect the clinics new look and keep their brand updated with a fresh clean website that works across all browsers and all devices.
We know that making the website better than before is not simply about giving it a new design, but understanding what our clients visitor need.  We produced our first concepts and tested these with current and prospective clients, refining them along the way before launching the new WordPress website.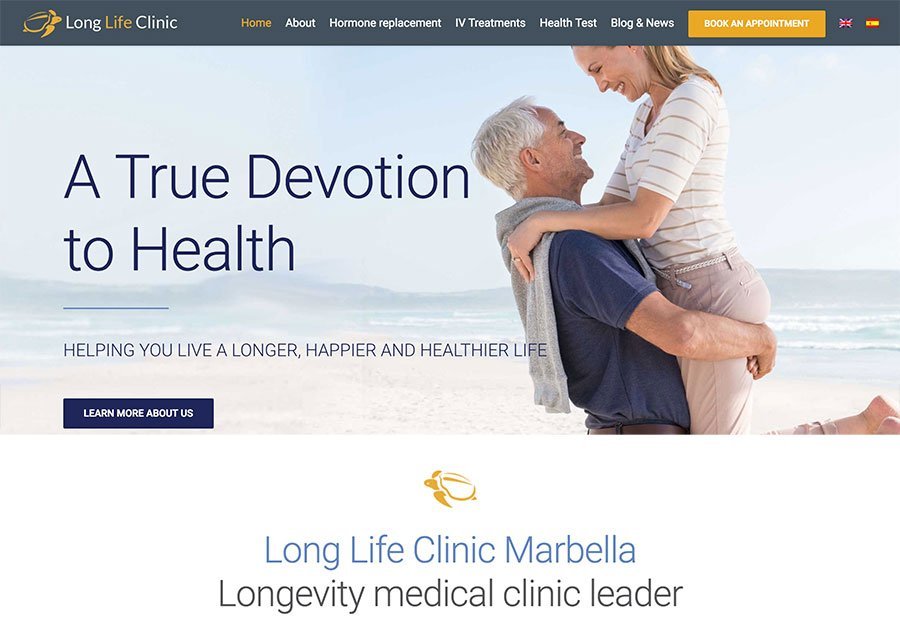 The new website boasts a clean design and intuitive and consistent site-wide navigation to help you find your way around with ease. It is also fully responsive with mobile devices, making it easy to navigate on a wide range of web browsers and devices.
We've introduced a range of new content to the website, including a clear message of the Long Life Clinic and their fantastic IV Detox treatments and Hormone replacement therapies.
The easy mobile navigation help search through the many treatments all mobile adapted and easily legible on any device.
The Doctors blog has received a much needed facelift enabling you to access the articles that matter to you through smart topic filters. using the fast and friendly WordPress blog system.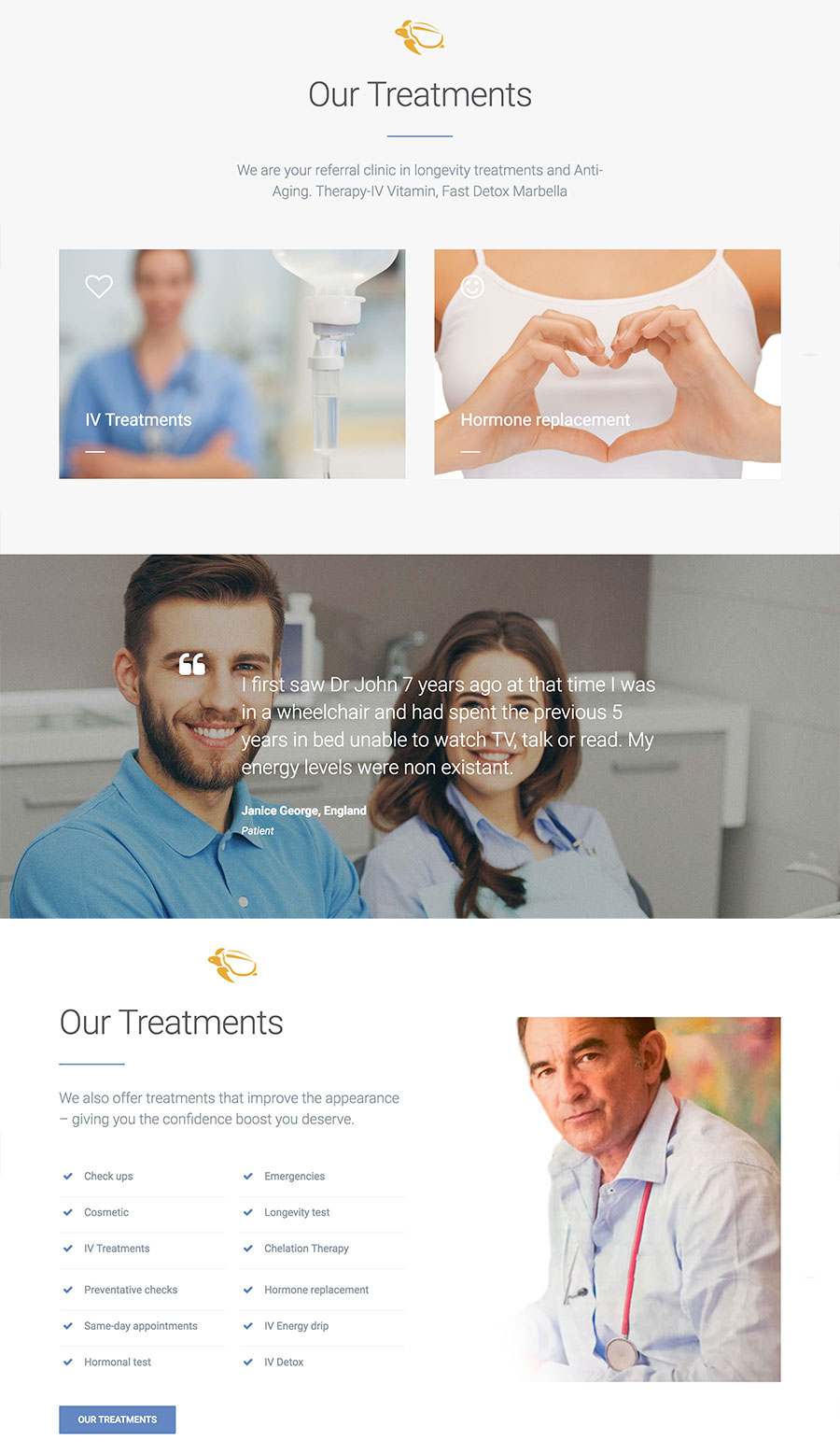 You can see the new website live: https://www.longlifeclinic.com/