Use WordPress to Build Your Real Estate Website in 2018
WordPress Real Estate Websites 2018, you'll need a CMS (Content Management System) to give your site structure and allow you to upload your properties. A good CMS will help you with publishing your content, enabling search facilities, managing edits, inserting property feeds, using plugins to add features and functionality, managing your page design, SEO optimisation and positioning, and lots of other helpful and less expensive plugins. one of the best free CMS systems used for business websites is WordPress.
Disenoideas Marbella have many years experience in creating WordPress websites for real estate agents and brokers. Whether you need to launch a brand-new website, or overhaul an existing site, we've got you covered. We can help you with everything from design to marketing. If you need help designing a WordPress Real Estate Websites 2018, please contact us today!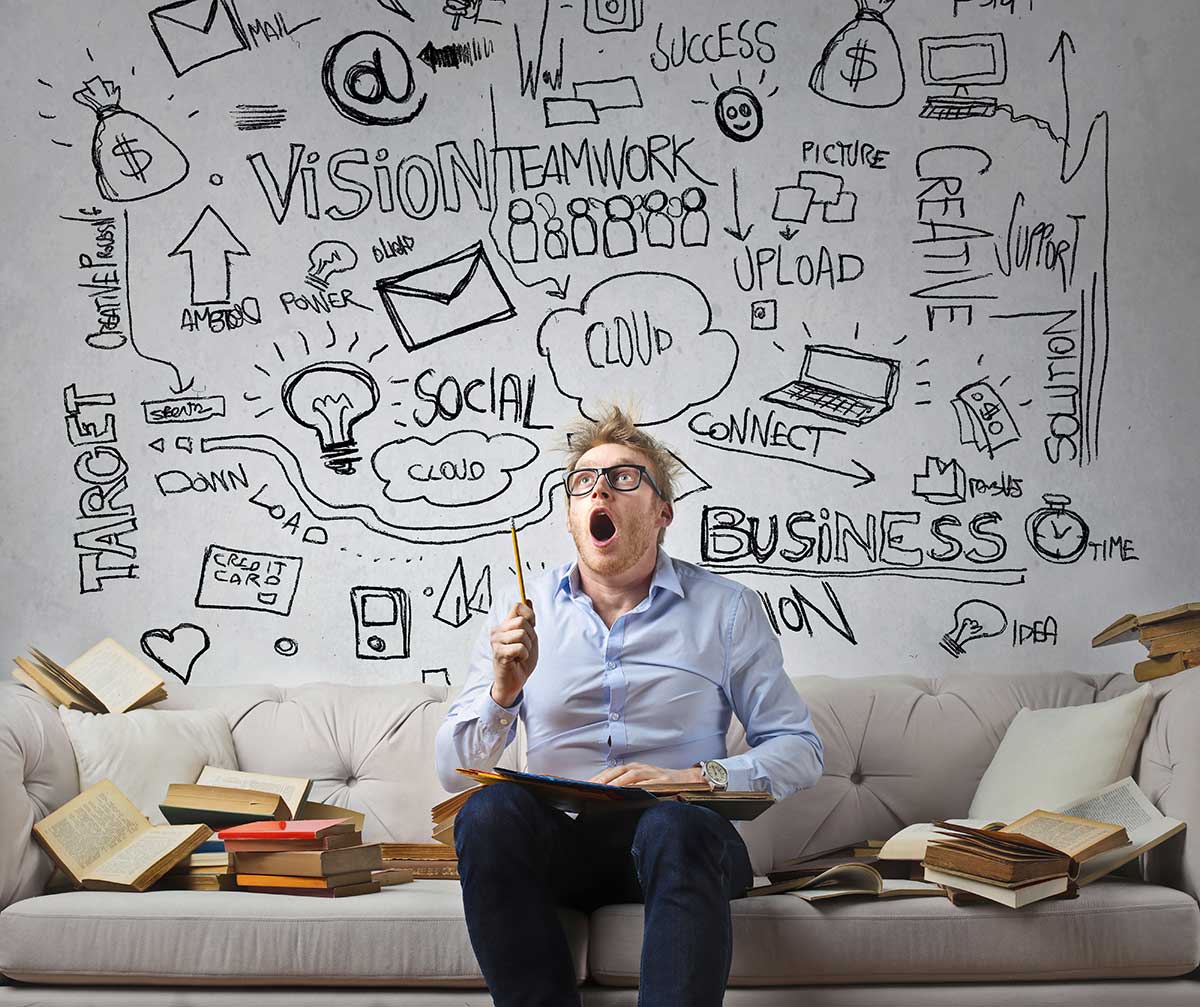 Real estate Marbella is one of the most profitable spheres of business beyond doubt. So, there is a need in a solid online platform to showcase the best offers and deals that your real estate agency has to offer. Considering its popularity and rich functionality, WordPress engine is the best fit if your designing a real estate website that will work and fit your property estate agency.
Disenoideas has many years experience in WordPress real estate website design, creating Beautiful and Responsive Real Estate WordPress Themes For Agencies, Realtors, Property Listings and Directories. If your real estate business needs a website or your existing real estate website looks like built in 90's you are losing loads of money and not attracting the right property buyers your company needs. This is something many business owners doesn't realize and continue to do a thing like they did 20 years ago. In this fast changing business environment it is unacceptable and these businesses will go bankrupt sooner than owners will decide to do necessary changes to their websites.
We can integrate Real Estate Marketing and CRM Software to your WordPress real Estate websites to allow access to all your listings from anywhere and keep your property listings on the property portals up to date with the automated updates.


Reasons to use WordPress Real Estate Websites 2018.
WordPress is currently the most popular Content Management System (CMS) in use on the Internet. It's used by over 14.7 percent of Alexa Internet's top 1 million websites, and manages 22 percent of all new websites.
It's open source, thousands of developers improving it's quality.
The more site owners there are using it, bugs are fixed quickly.
The market for plugin developers and theme designers is vast.
Some of the world's most successful businesses and highly-trafficked websites use WordPress, CNN, New York Times, Sony, Forbes, UPS, ELLE and Mashable just to name a few.
There are many benefits to using WordPress for real estate website design. It´s updated often with new amazing features that lets you control and add new properties and listing feeds directly to the site. It simplifies the design process, thanks to the thousands of premium WordPress themes. Most importantly, it allows anyone to publish content online, regardless of technical experience. WordPress is the ideal tool for real estate website design. You can blog about your local real estate market. This helps people find you through search engines like Google, Yandex and Bing. it can easily be multilingual, helping a wider audience find your property listings, use custom searches to define the property search, locate properties within a specific area, search from penthouses on Marbella beach front to secluded million euro villas hidden in marbella´s la Zagaleta, premium real estate sector.
Our Real estate WordPress websites for real estate agents can also help with online seo marketing, website positioning, content development, SEO, maintenance and updates.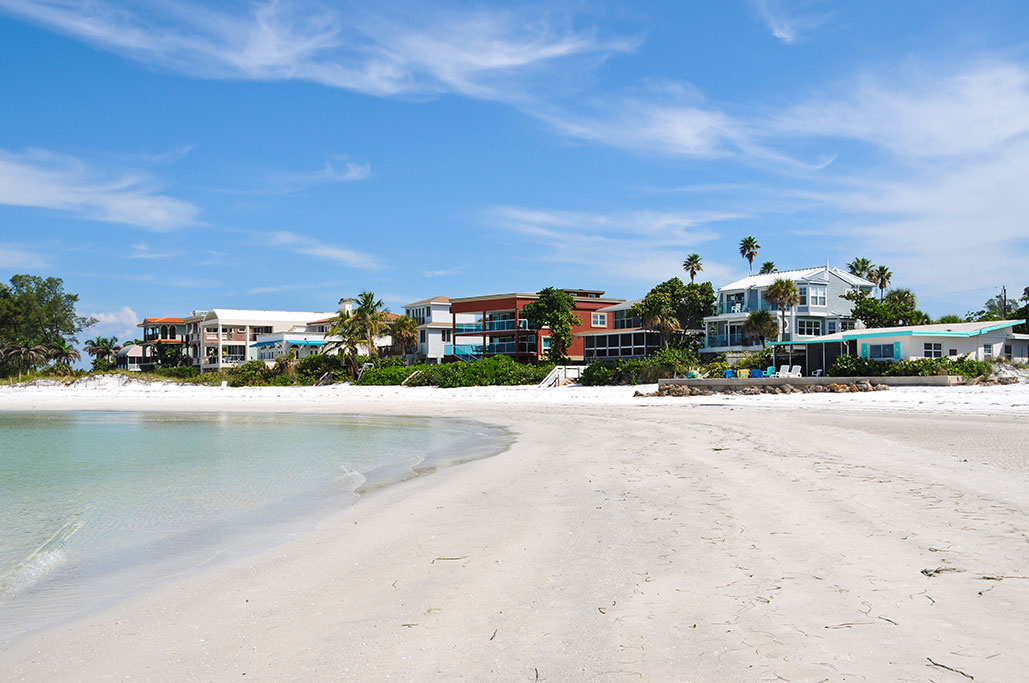 Here are some of the Best Selling WordPress themes of 2017 and on track for best WordPress real estate Themes 2018
Houzez is a professional WordPress theme designed for real estate agents and companies. Engage visitors and potential clients with custom Visual Composer modules, header options, different listings and property templates.
This is not a theme that only takes care of the front of a real estate business. This is also a WordPress-based property management system which allows you to own and maintain a real estate marketplace, coordinate your agents, accept submissions.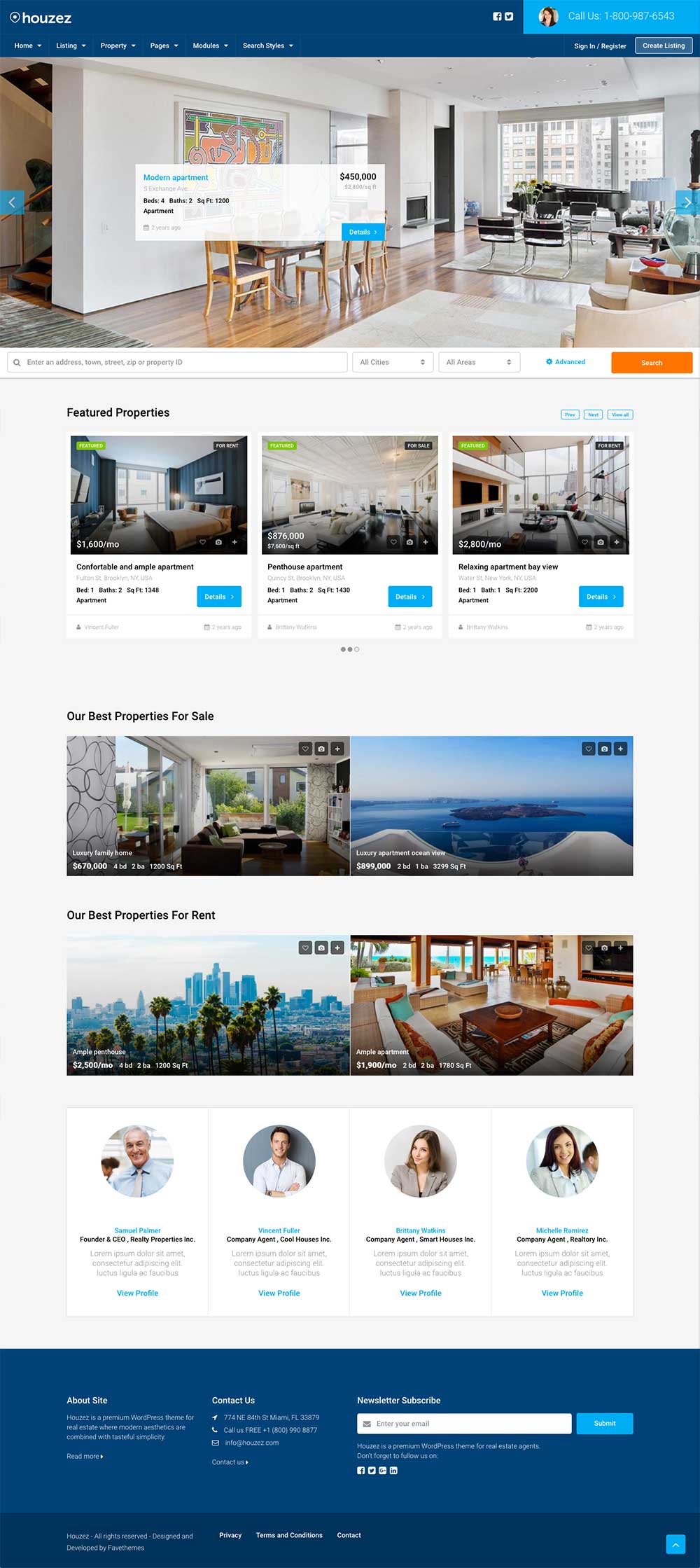 Real Homes is a handcrafted WordPress theme for real estate websites. It offers purpose oriented design with all the useful features a real estate website needs. Real Homes theme facilitates its user on front end as well as on admin-side and makes properties managements a breeze.

Go further with MyHome WordPress real estate premium theme. property listing wordpress real estate design, built to handle all types of real estate property listings. Site with Milenio Plus Property Listing feed.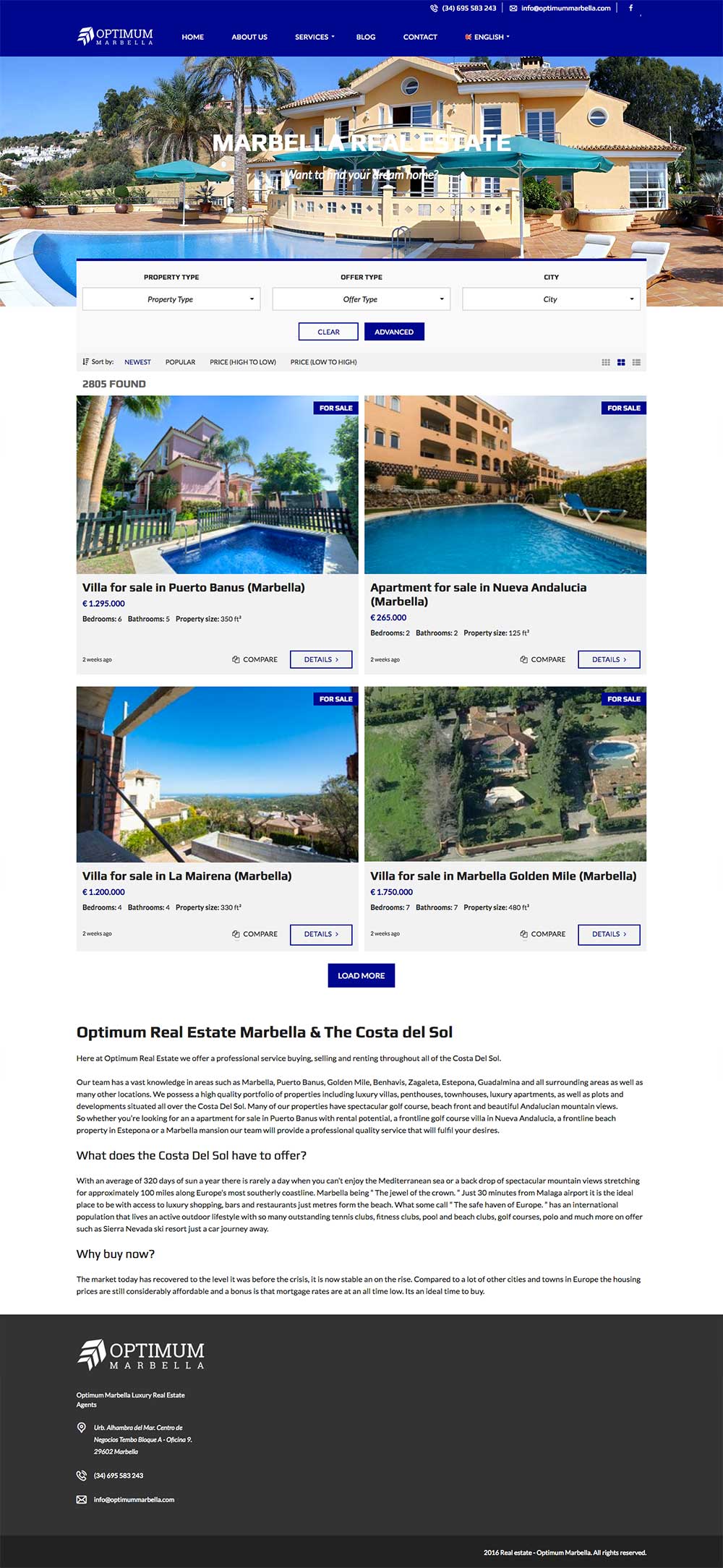 Foir more information about WordPress Real Estate Websites 2018 / Property Listing websites 2018.
contact us at Disenoideas Marbella on +34 630 331 317